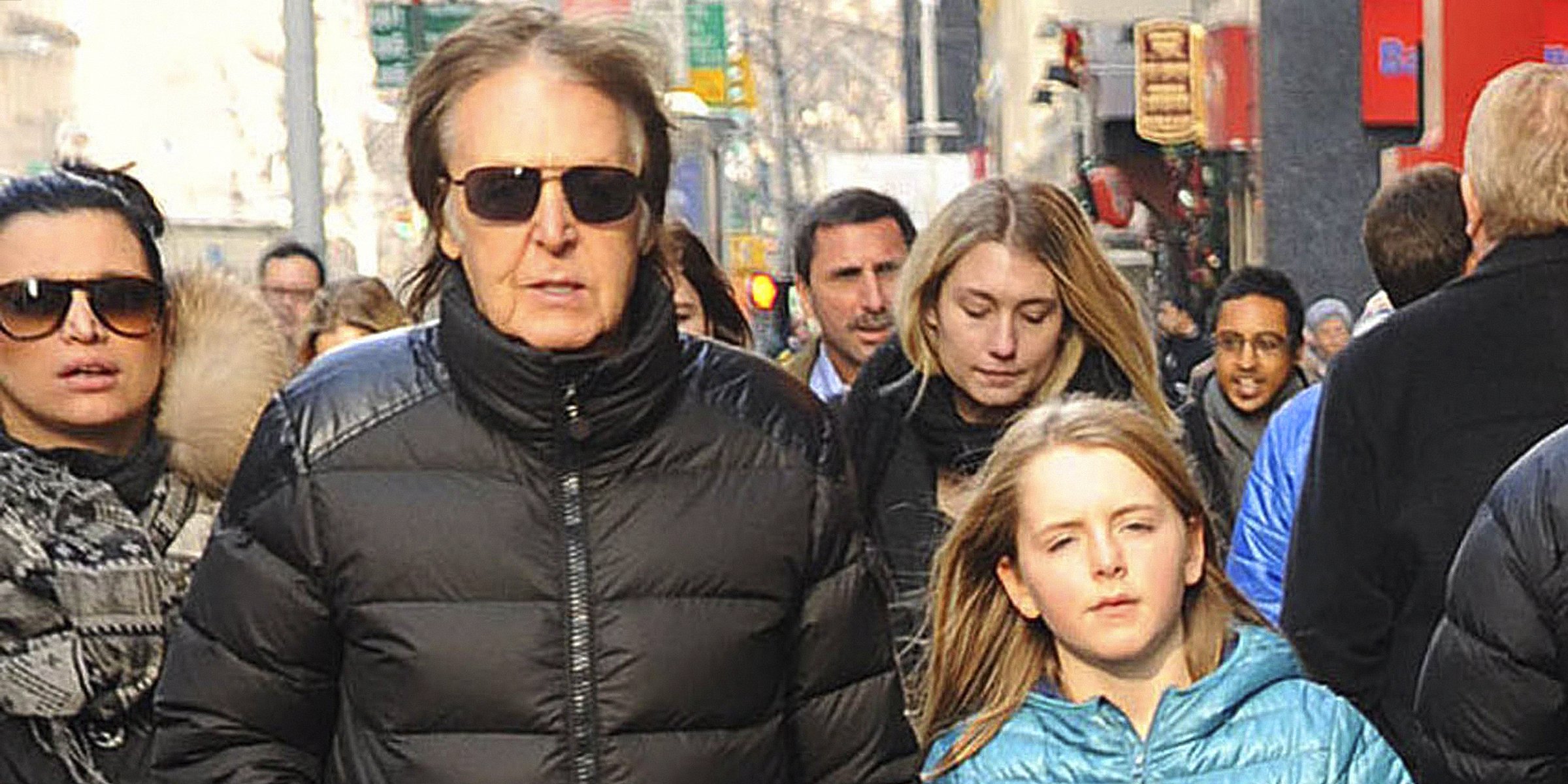 Paul McCartney and Beatrice McCartney | Source: Getty Images
Beatrice McCartney Inspired Her Father to Write a Song – Facts about Paul McCartney's Daughter
Beatrice McCartney is a celebrity kid but did not live her life in the spotlight as her father has always kept his personal life private. However, they share a close bond, and she even inspired him to write a song.
Beatrice McCartney is the daughter of English celebrity parents. Her father, Paul McCartney, is a legendary singer, songwriter, and multi-instrumentalist.
He became known for playing the bass guitar with the English rock band, The Beatles. Her mother is Heather Anne Mills, a former model, activist, author, and businesswoman.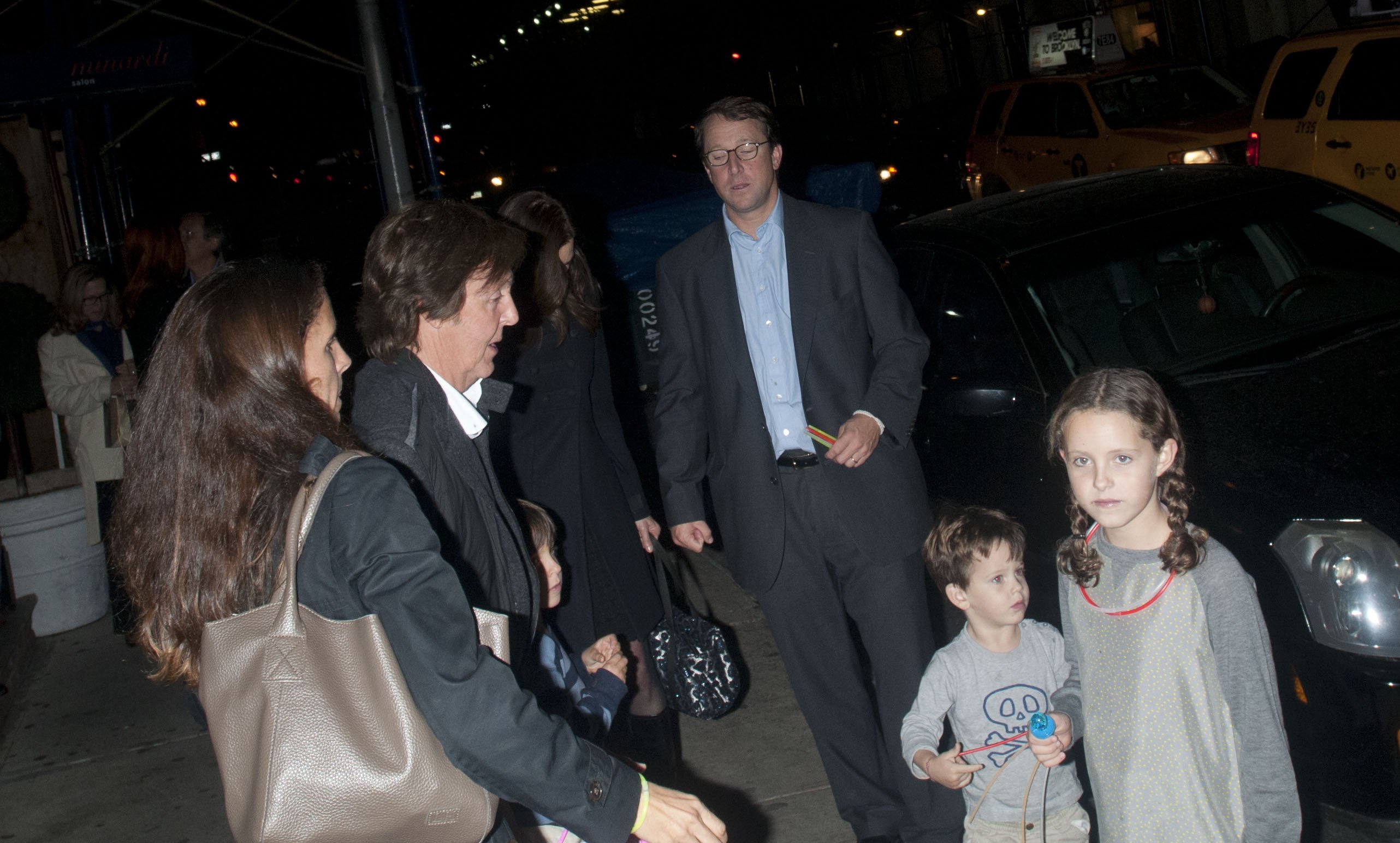 Paul McCartney, Nancy Shevell, and Beatrice McCartney leaving a party on October 24, 2012, in New York | Source: Getty Images
Beatrice became a part of her father's morning routine when she was born. He would usually get up early to get her ready for the day. The musician who revealed that he loves being a father said:
"People say I'm up at 6:30 a.m., what is going on? But I genuinely love it. It's a thrill bringing up a young kid, it's such an education."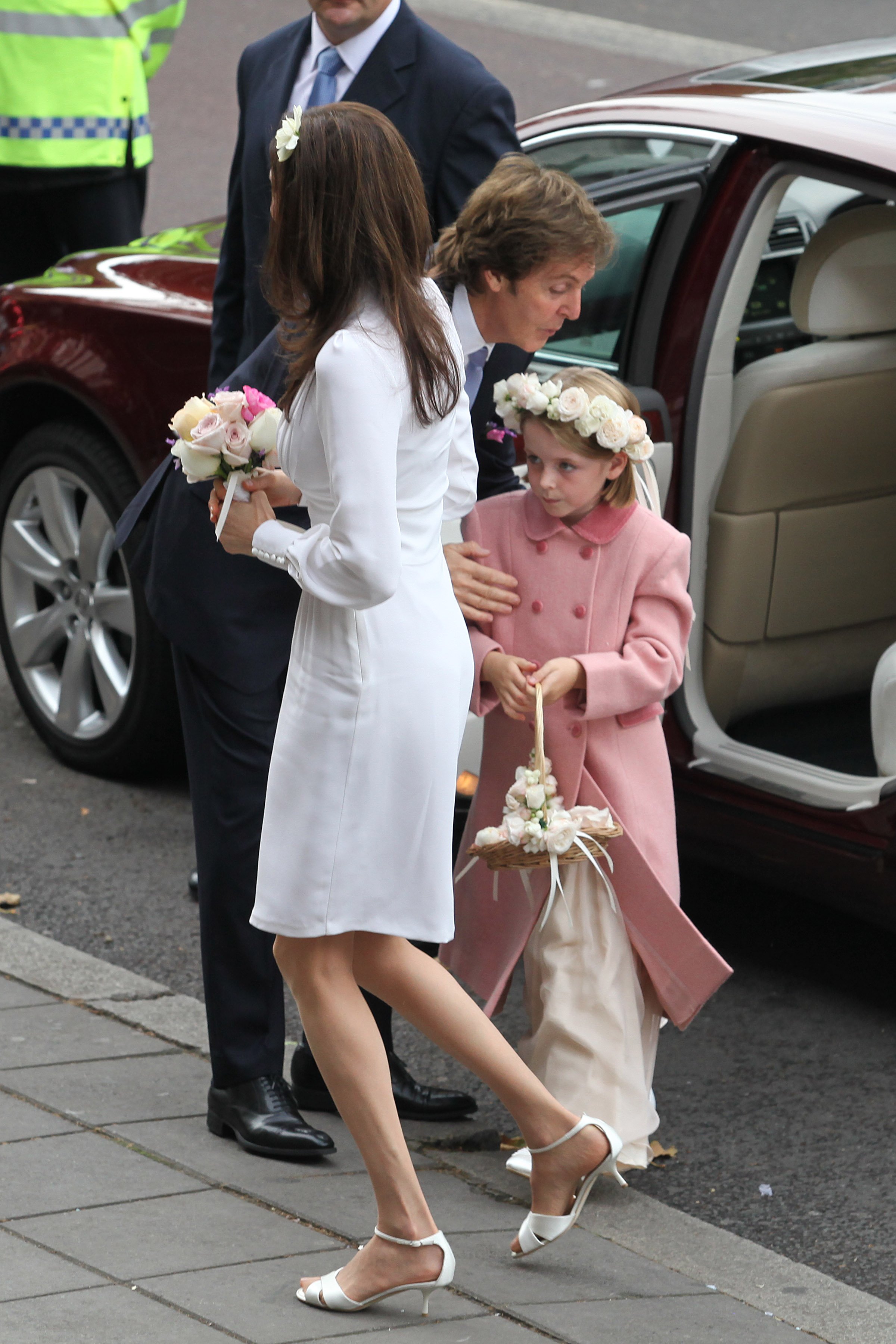 Paul McCartney, Nancy Shevell, and Beatrice McCartney at the Marylebone Registry Office on October 9, 2011, in London | Source: Getty Images
Beatrice Served as a Flower Girl at Her Father's Wedding
When Beatrice was born, she was the youngest child of her father and her mother's only child. She was born on October 28, 2003, and by the time she was five, her parents had divorced.
Being the child of a musician, she learned to play the saxophone. However, she plans to follow a different career path and might study marine biology.
Paul McCartney and Beatrice McCartney taking a walk on December 19, 2013, in New York | Source: Getty Images
On October 9, 2011, her father remarried, and she was a vital part of his wedding. Beatrice served as a flower girl at the wedding, which took place at Old Marylebone Town Hall in London.
For his fourteenth solo studio album, her father wrote a song he dedicated to her. He had recorded the song titled "222" when she was two and added it to his album titled "Memory Almost Full."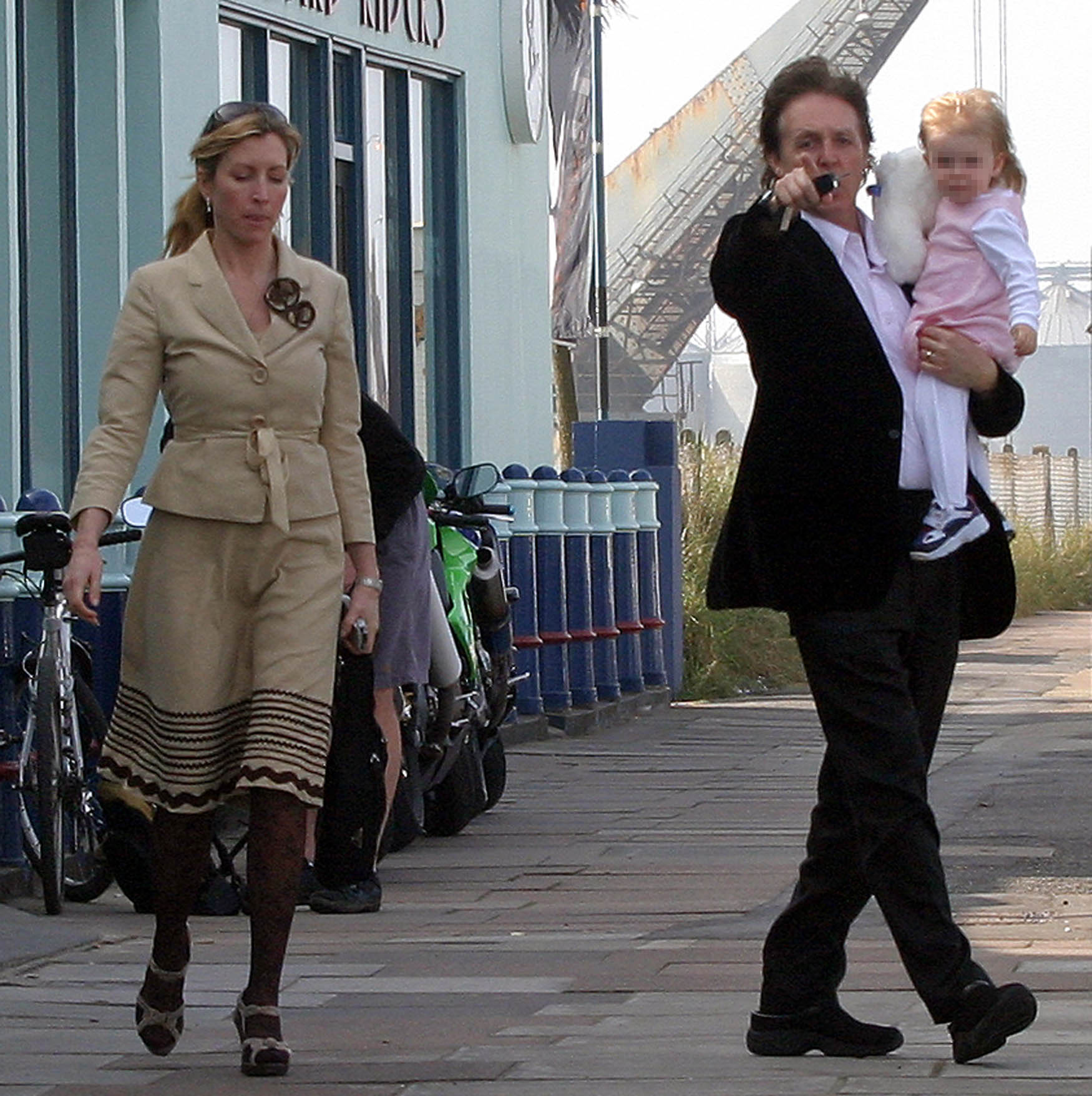 Heather Mills, Paul McCartney, and Beatrice McCartney taking a walk after lunch on July 19, 2011 | Source: Getty Images
Beatrice's Mother Tried to Keep Her Out of the Spotlight
Beatrice's parents met in 1999 and married on June 11, 2002. They separated in 2006 and finalized their divorce in early 2008. Despite their divorce, the couple remained on speaking terms for the sake of their daughter.
After their divorce, her mother said in an interview that she rarely talked about Beatrice and was proud of protecting her. She did not want her daughter to grow up in the spotlight.
However, she is sometimes seen spending time with her father. In mid-2022, she holidayed with her father in The Hamptons, and they spent some time on the beach.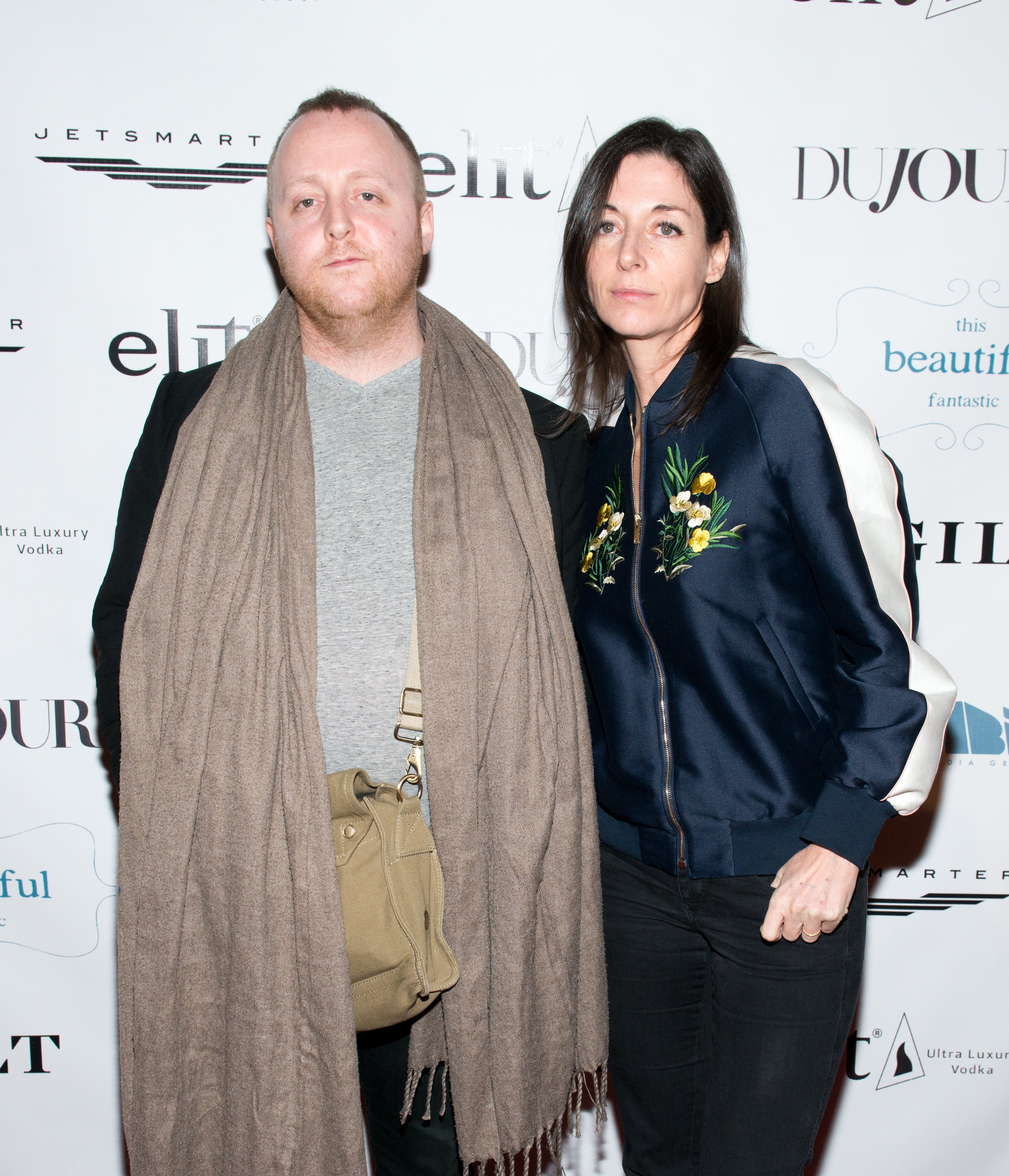 James McCartney and Mary McCartney at the screening of "This Beautiful Fantastic" on December 19, 2016, in New York | Source: Getty Images
Beatrice Is Not the Only Child of Her Famous Father
Beatrice has four older siblings from her father, Paul McCartney. When he married his first wife, Linda McCartney, he adopted her daughter before they welcomed three children. They remained married until she died in 1998.
Beatrice's oldest sister, Heather Eastman McCartney, was adopted. She was born on December 31, 1962, and did not walk in her adopted father's footsteps. She became a designer and potter and has exhibited her work in major cities globally.
The second oldest, who has four kids, is Mary McCartney, born on August 28, 1969. She is a photographer and vegetarian cookery writer, and her husband is a film director.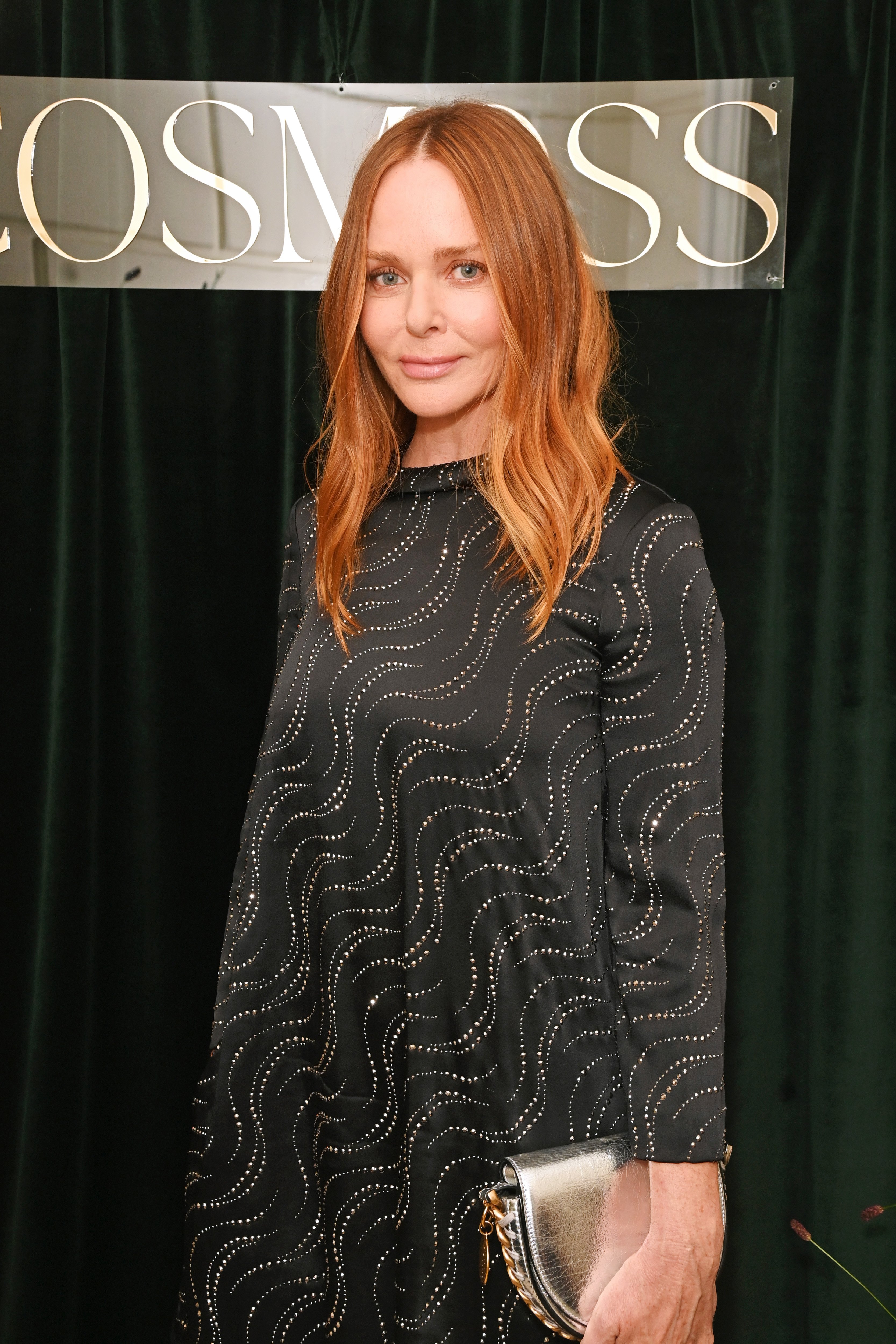 Stella McCartney at an intimate dinner on September 6, 2022, in London | Source: Getty Images
Paul's middle child is Stella McCartney, born on September 13, 1971. She is a renowned fashion designer whose collections are available in over 70 countries and is married with four kids.
Beatrice's immediate older sibling is the only male child in the family. He is James McCartney, born on September 12, 1977, and the only one to walk in their father's musical footsteps.
He is a singer and songwriter and has worked with his rock legend father. James is not married and does not have any known children.
Please fill in your e-mail so we can share with you our top stories!