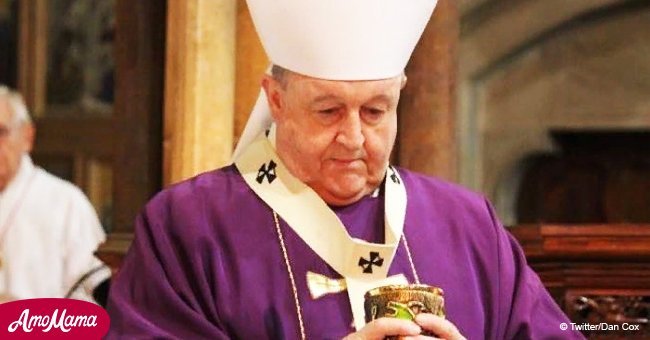 Catholic archbishop sentenced to 12 months over allegations of child sexual abuse
Philip Wilson, an archbishop of Adelaide in Australia, was bestowed upon a maximum sentence of 12 months in detention after he attempted to conceal several instances of child sex abuse in the 70's.
The archbishop is said to be the most senior Catholic in the whole world to be convicted of such a crime. In June 2018, Wilson was found guilty for covering up abuse cases committed by a pedophile priest in New South Wales.
Magistrate Robert Stone – who claimed that Wilson had shown "no remorse" – sentenced the senior clergyman for "home detention," which means he will be unlikely to end up in jail. He will also be qualified to apply for parole after six months.
Wilson has given up his duties since the case began but he did not resign from his position as the archbishop.
In May 2018, Wilson was alleged that he did not report his colleague James Patrick Fletcher to the police after Fletcher harassed altar boys in the 1970's. Follow us at AmoMama USA on Twitter for more details about Fletcher's crimes.
To protect the Church and its reputation, Wilson – who was only a junior priest in the Maitland region at the time – turned a blind eye and ignored the victims' cries for help.
In 2004, Fletcher was convicted of nine sexual abuse charges. Two years later, he passed away in jail.
At the time of his trial, Wilson denied that he was aware of Fletcher's crimes. His lawyers cited his Alzheimer's disease diagnosis as a reason to have the case thrown out.
One of Fletcher's victims, former altar boy Peter Creigh, stated his side of the story as a witness in court and revealed that he had told Wilson about his abuse in full detail in 1976. At the time, it had been five years since Creigh became a victim.
Wilson claimed that he had no memory of the conversation but Magistrate Stone rejected his statement and regarded Creigh as a reliable witness.
When Wilson left the court, some child sex abuse survivors and others who showed up to support the victims booed the archbishop.
Gerard McDonald – a survivor but was not involved in Fletcher's case – told news.com.au that Wilson "only got a slap on the wrist."
The survivors exclaimed they had mixed feelings over the sentence. While some thought the sentence was too light, victim Peter Gogarty said that history was made in Australia.
"The highest-ranking church official to ever be brought to account [for] what we know was a worldwide, systematic abuse of children and the concealment of that abuse," he said.
Please fill in your e-mail so we can share with you our top stories!