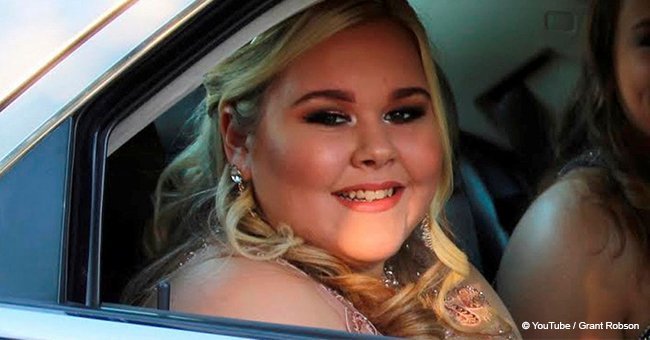 Bullied girl arrived at school prom with motorcade escort of more than 120 bikers
Chloe Robson shocked her bullies when she arrived at her school prom escorted by 150 bikers.
As reported by BBC, the 16-year-old got the sympathy of a support group called North East Bikers Against Bullies for having suffered bullying since she was seven years old.
To put her bullies in their place, the bikers escorted the teen to her prom at Lumley Castle in Chester-le-Street, County Durham. Her grand entrance left her schoolmates in awe.
"I feel like I'm special and I'm important tonight. And it's boosted my confidence a lot. And I just feel extremely pretty," Chloe told BBC.
Follow us on Twitter @amomama_usa
Her grand entrance was an idea from her uncle Grant Robson, who formed and leads the support group of bikers.
"Many of the members of the group have experienced bullying either at school or at work," the 42-year-old biker was quoted as saying by Daily Mail.
"I was bullied at school but when I was at school you just got a bit beat up but these days you have social media - the biggest bully in the world is Facebook," the marketing photographer continued.
Chloe said bullying had taken a huge on her confidence. She was called names because of the way she looked and talked.
"It made me feel like I wasn't anything. Like I was as worthless as they wanted me to be. The worst part would probably be how my friends turned their backs on me," she told BBC.
To help raise awareness against bullying, Chloe has joined the cause of the Bikers Against Bullies. She helps the group with its social media campaign and also does photography for them.
More than one out of every five students report being bullied, according to the National Bullying Prevention Center, citing a 2016 study by the National Center for Educational Statistics.
Of those students who reported being bullied, 13 percent said they were made fun of, called names, or insulted.
Please fill in your e-mail so we can share with you our top stories!