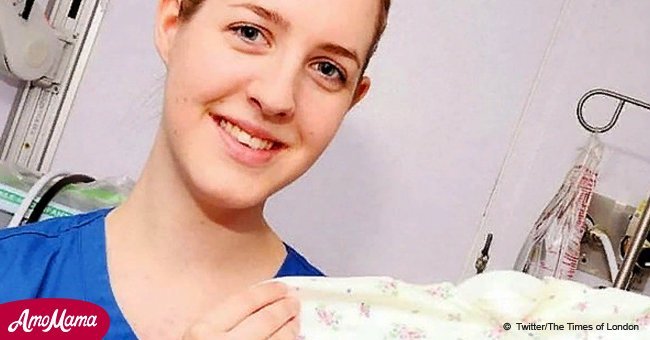 Medical worker suspected in the deaths of 8 babies
A 13-month-long investigation into the deaths has led authorities to question a nurse who worked at the hospital and treated the deceased infants.
28-year-old Lucy Letby, a nurse at the Countess of Chester Hospital in Chester, United Kingdom, is being held by authorities on suspicion of having played a part in the deaths of 17 infants at the hospital between 2015 and 2016.
In May 2017, after a study found that Countess of Chester Hospital had experienced 10% more infant deaths than similar facilities of its kind, the administration handed the case over to police to investigate if foul play was involved.
According to BBC, after she was arrested, police also started to search Letby's house just a mile away from the hospital, and that of her parents in Hereford.
Aside from the 17 deaths, there are also 15 cases of infants who survived but suffered unexplained collapses in the neonatal unit that are being investigated.
Neither the police nor the hospital has confirmed Letby's suspected role in the deaths at this point.
Detective Inspector Paul Hughes of the Cheshire Police has been leading the investigation since it first started, and explained to ABC News that they have been running the investigation with the utmost sensitivity.
"We need to ensure we do everything we possibly can to try to establish in detail what has led to these baby deaths and collapses," he said. "Whilst this is a significant step forward in our inquiries, it is important to remember that the investigation is very much active and ongoing at this stage. There are no set timescales for this coming to a conclusion but we remain committed to carrying out a thorough investigation as soon as possible."
The hospital has not commented on the matter, other than to say that they continue to support the investigation, in the hopes to find an answer as to why there was such a devastating loss of infant life in that time period.
"The Countess is now equivalent to a Level 1 Special Care Baby Unit and we are confident the unit is safe to continue in its current form," they wrote in a statement on their website.
The last major case of infanticide in the United Kingdom was in 1991 when another nurse, Beverly Allitt, killed four children by lethal injection, with the attempted murders of another three.
Please fill in your e-mail so we can share with you our top stories!