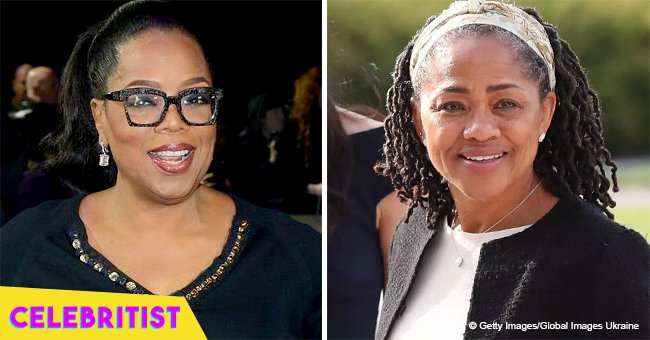 Oprah Winfrey reveals why she invited Meghan Markle's mother to her home before the Royal wedding
The media mogul and actress finally put a stop to the speculation around Doria Ragland visit to her mansion in California just two weeks before the royal wedding. People thought Winfrey was trying to persuade Meghan's mom of giving her an interview, but they did something more fun together.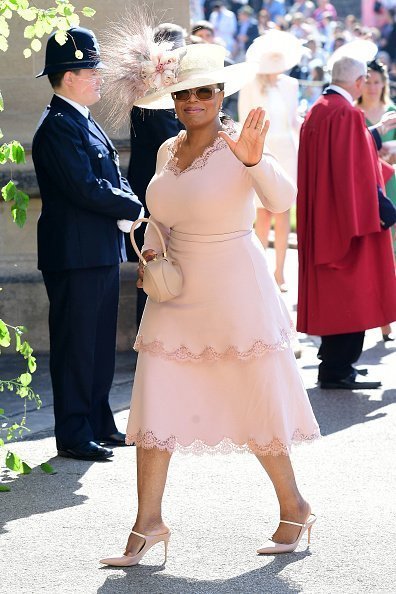 Credit: GettyImages / Global Images of Ukraine
Oprah Winfrey was one of the surprise guests at the Duchess of Sussex and Prince Harry's wedding last May. Weeks before the expected royal wedding took place, Meghan's mother visited the media mogul at her California mansion, where they spent around six hours together.
After Ragland was caught leaving Oprah's house with what many people assumed were expensive gifts, speculation about the motives of her visit started making the rounds in social media. The consensus at the time was that Winfrey was trying to buy Doria with gifts to obtain the first ever interview with the private woman.
Credit: GettyImages / Global Images of Ukraine
However, Winfrey put a stop to the speculations around her reunion with Regland while speaking to Entertainment Tonight on the red carpet at the premiere of her new series, 'Love Is_." Oprah opened about the relaxing time she and Doria had together and set the record straight about the alleged gifts she gave the woman. Is not what you think.
"The story was that Meghan's mom had come to my house and she left laden with gifts," Winfrey stated. "You know what the gifts were? First of all, she's great at yoga, so I said, 'Bring your yoga mat and your sneaks in case we just want to do yoga on the lawn.' So one of the bags was a yoga mat, and the other was lunch."
Credit: GettyImages / Global Images of Ukraine
The "Wrinkle on Time" star revealed that they had a delicious dessert made with kumquats, and Doria admitted she loves the fruit, so Oprah, being a wonderful host, offered the woman some kumquats to take away. She said:
"She said, 'I love kumquats,' and I said, 'I have a kumquat tree! You want some kumquats?' So it was a basket of kumquats, people. For all of the people who said I am getting her gifts and I'm trying to bribe her for an interview—they were kumquats. If kumquats can get you an interview, I'm all for it!"
While Oprah nor other TV host has gained access to Mrs. Ragland for an interview, rumors were swirling around about Prince Harry and Meghan giving their first joint interview as a married couple to Winfrey.
Sadly, she also disregarded the rumor but admitted if, given a chance, she would love to talk with the new royal couple.
Their union, the 64-years-old said, was a "transformative" event. "It was more than a wedding, I thought," she explained. "It was a cultural moment. And you could not be there or watching on television… and not feel that there was a shift that just happened in the middle of it."
While Oprah did look amazing at the wedding, wearing a pale pink Stella McCartney dress with and cream-colored feather plumed hat, she later admitted in an interview with Vogue magazine that the outfit was made in record time, two days before the wedding.
The original design she had commissioned was cream colored, but it ended up looking "too white," so in order not to clash with the bride, she asked the designer to re-do the dress in pink.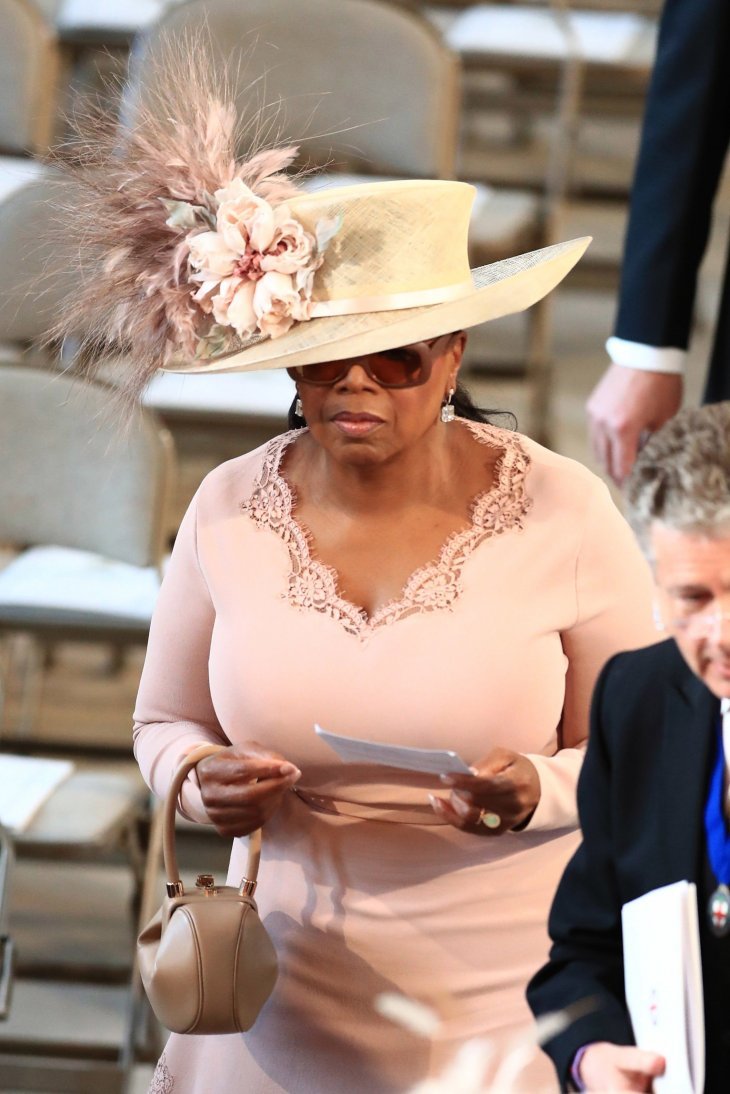 Credit: GettyImages / Global Images of Ukraine
In the newest edition of "O, The Oprah Magazine," the star revealed how overwhelmed she felt being at Windsor Castle for the royal wedding and witnessing such a critical moment not only in Meghan's life but also in history.
"I was unprepared for the depth of emotion I felt stepping onto the grounds of Windsor Castle. It literally took my breath away. I exclaimed out loud to no-one in particular: 'Whoa! This right here is a whole 'nother level!'" she wrote.
Credit: GettyImages / Global Images of Ukraine
And she added some sweet words about her friend saying:
"And I thought immediately of the history, the legacy, the astounding moment Meghan Markle was stepping into. And what it would take to be prepared for such a moment. The life she was leaving behind and the new world to which she was rising—all part of a destiny she helped design."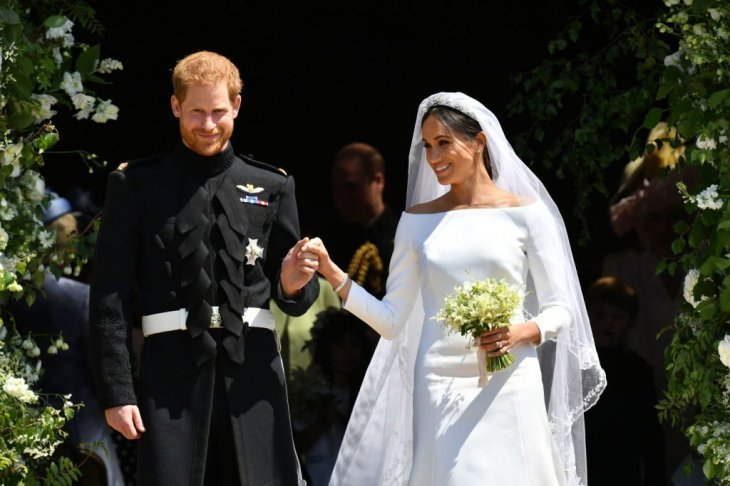 Credit: GettyImages / Global Images of Ukraine
Meghan has been doing a fantastic job as part of the royalty, and we're sure Oprah, and her mother, and more than proud.
Please fill in your e-mail so we can share with you our top stories!