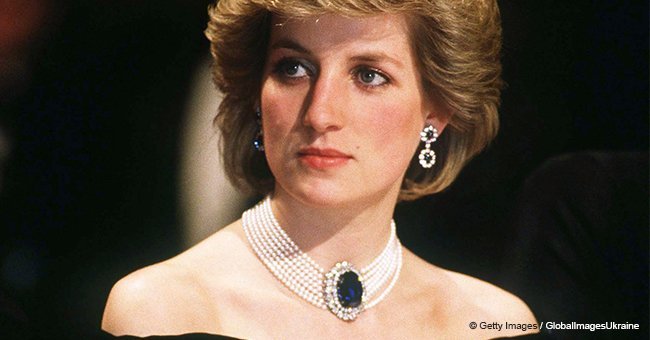 The day Diana wore a 'revenge dress' that stunned the world

The People's Princess reportedly went out in public in a daring dress just to have her revenge on Prince Charles.
Princess Diana was not only one of the most beloved royals of all time, but also one of the most inspirational fashion icons of her time.
Her style statements always set a new standard or made several headlines and drew the attention of the entire world.
One dress, however, has enthralled the fashion enthusiasts and the conspirational theorists alike, and that is the late Princess' famous 'Revenge Dress,' reported Little Things
Follow us on Twitter to learn more!
It is believed that Diana wore the slightly bold and unconventional dress as a revenge against Prince Charles who was having an affair outside his marriage with Camilla Parker Bowles.
In 1994, Charles finally opened up to the public about his affair with Parker Bowles amid the pressure of media's relentless reporting.
Followed by Charles' admittance, Diana stepped out in public making a slightly revealing dress, as if to celebrate her independence from the confines of the royal family.
That day, Diana flaunted a skimpy black, skin-tight, off-the-shoulder silk dress, which was quite different from what she was used to wearing in public. The source suggested that the dress showed 'a lot of skin' and the Princess actually seemed to be enjoying the freedom.
When she was newly married, Diana would wear typical posh-teenager clothing including blouses and sweaters. As time progressed, she began experimenting with her fashion statements more and more.
Being a young bride and a young mother, people expected Diana to wear youthful clothes and outfits reflecting her motherhood. But Diana's choice of dresses and overall fashion statement were always unconventional.
She never bothered about showing off her skin unlike many royals, frequently appearing in strapless and low-cut dresses at formal events.
Due to her this attribute, even her dresses and outfits became the center of scandalous reports and major news headlines.
Please fill in your e-mail so we can share with you our top stories!