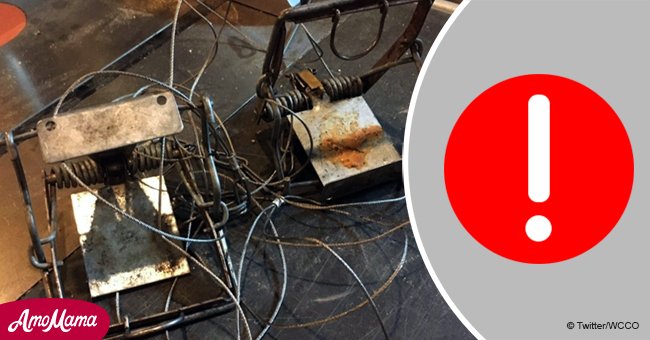 Warning to parents and pet owners: leg traps found on popular walking trail
Chris Koch walks his dog three times a day along the Shingle Creek Regional Trail. He noticed something shocking and warned other residents.
As reported by CBS Minnesota, Koch found two leg traps laid out next to the trail and tethered to a tree. He popped them with a stick before contacting Animal Care Control.
The Department of Natural Resources is also investigating the matter as laying traps in Minnesota is illegal. Read more on our Twitter account, @amomama_usa.
Koch shared the news clip on his Facebook account as well, as a warning to unsuspecting parents and pet owners in the neighborhood.
"The last thing I want is for a kid or somebody to get trapped. You know, that could cause a lot of damage."
Chris Kock, CBS Minnesota, July 3, 2018.
His friends were shocked and expressed their outrage, with Kim Dowhaniuk commending him for a job well done and adding that 'someone's child or their dog' could have sustained severe injuries.
Katy Tell Koch is glad he found them 'before any harm was done,' and another Facebook user, Chris Beadle, met 'someone a few years ago whose dog was injured in one of those.'
Injuries and animal deaths due to illegal traps are not an uncommon sight in Minnesota, and Dog Lovers 4 Safe Trapping shared a map to point out how serious the matter is.
The map shows were dogs have been killed by leg- or body grip traps, Unfortunately, it doesn't offer an accurate representation as there are 'many incomplete records' as well.
Even though pet owners only began reporting these deaths in 2012, many are too grief-stricken to open a case.
Dog Lovers 4 Safe Trapping urges members of the community to share the map far and wide, and contact legislators and lawmakers to attend to this matter.
Please fill in your e-mail so we can share with you our top stories!