Meghan Markle and Prince Harry hold hands again at Marlborough House
Meghan Markle and Prince Harry, the current, Duke and Duchess of Sussex, made an appearance at the Your Commonwealth Youth Challenge Reception and were spotted holding hands.
The event took place on Thursday, June 5, 2018, at Marlborough House in London, England. The two were visibly glad to be there but their little public displays of affection were caught on camera.
Richard Palmer, a royal reporter, took to his Twitter account to share a video of Prince Harry and Markle arriving at the ceremony and, although it was only for a brief moment, they were grasping each other's hands.
The Inquisitr had previously reported that the couple refrains from holding hands in the presence of the Queen, but, according to Myka Meier, a British-American trained by a former member of the queen's household, there is no such protocol.
Harry and Meghan arrive at Marlborough House. pic.twitter.com/D0Ieo8xj2L

— Richard Palmer (@RoyalReporter) July 5, 2018
Please consider following us on our Twitter account @amomama_usa.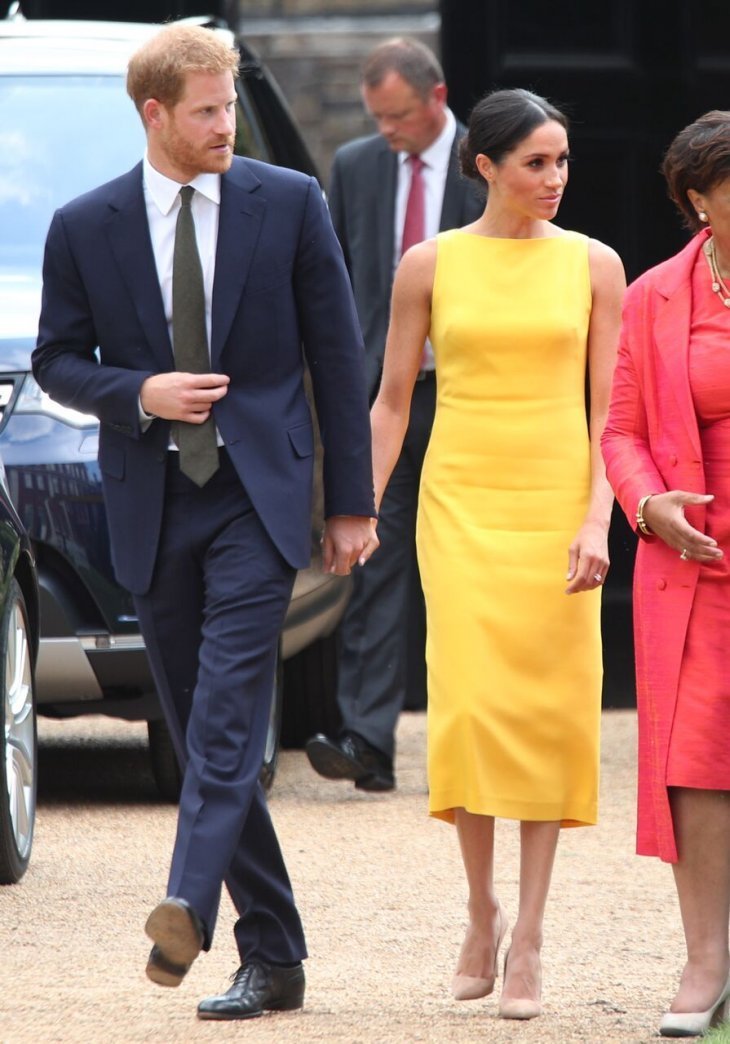 Members of the Royal Family are not forbidden from holding hands, hugging or kissing in public, whether the Queen is present or not, but they are trusted to used their best judgment to make a call on whether it is appropriate or not.
Earlier this week, the  Duchess of Sussex appeared alongside her husband and the Queen at Buckingham Palace for the Queen's Young Leader Awards, and she was caught by cameras trying to reach for the Prince's hand.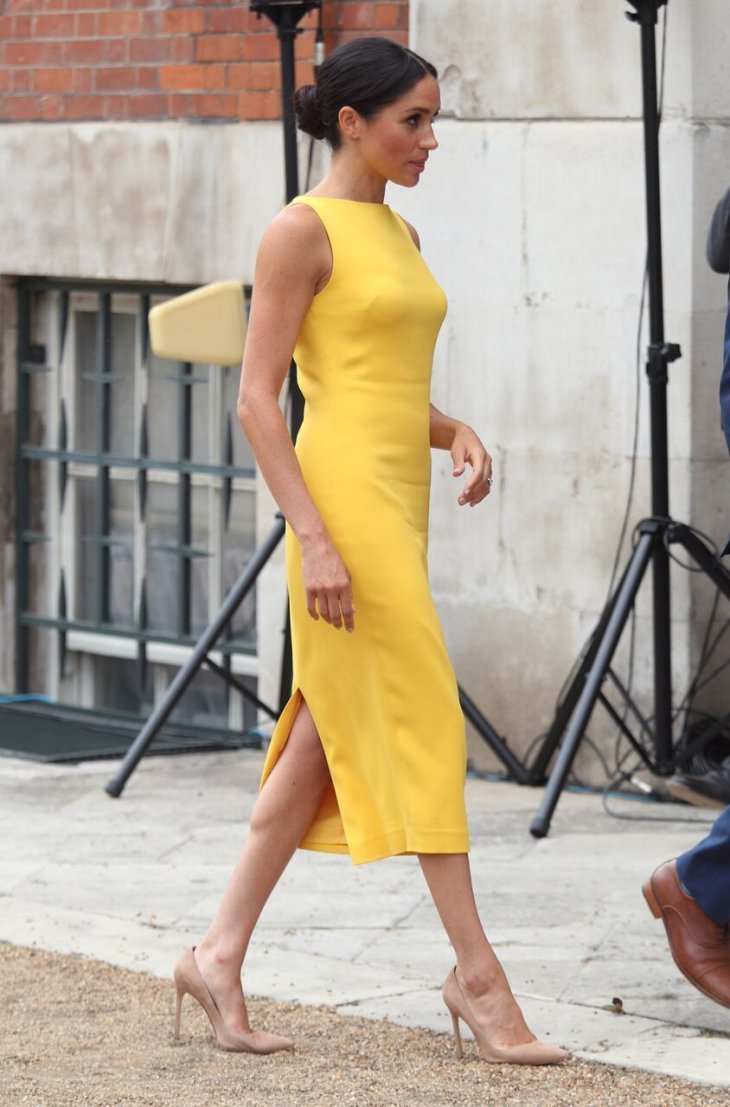 Harry turned her attempt down and put his hands over his knees, clasping them in order to avoid any further contact. While this might have been understood as a cold gesture, Harry did it as a form of respect for his grandmother.
Despite loving her husband, 96-year-old Prince Phillip, Queen Elizabeth never held his hand in public, which is why the Duke of Sussex avoids doing so as well in her presence.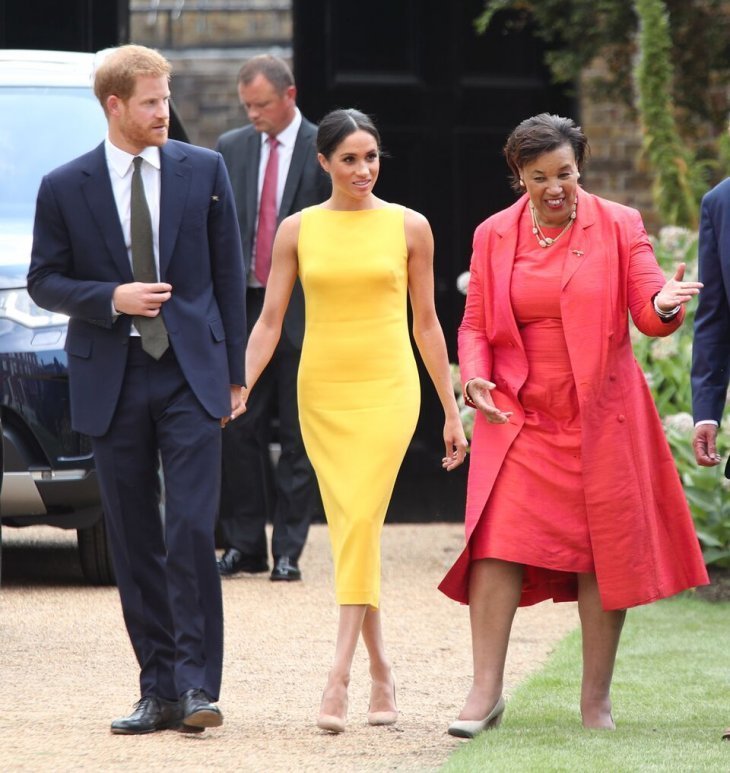 During the Your Commonwealth Youth Challenge, Markle touched Harry's arm in a gentle manner, which didn't seem to bother him. Overall, the couple appeared to be quite cheerful throughout the day.
36-year-old Markle showed up to the Reception wearing a bright yellow sheath dress designed by Brandon Maxwell, who also works for pop star Lady Gaga.
She paired the dress with a pair of nude heels and wore her hair parted down the middle, with the back pulled into a low bun that was tightly secured at the nape of her neck.