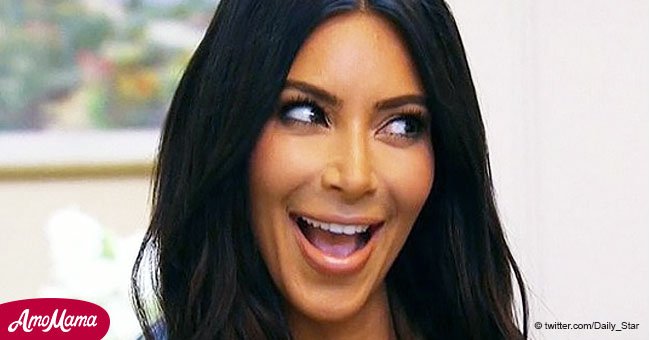 New York Times: Kim Kardashian spent $13,000 on implants for her dog Rocky

As the pet cosmetics industry reaches new heights, Kim Kardashian is in the lead after she spent thousands of dollar on a pair of Neuticles for her pet dog.
The New York Times reported that Neuticles are prosthetic testicles for castrated pets. The silicone testes were initially designed for dogs in mid-nineties. However, the owner claims that they've 'done an elephant,' prairie dogs and rats as well.
While it may sound extravagant, Gregg Miller claims that his clients are everyday pet owners who want their pet to maintain "its dignity and self-esteem."
Read more on our Twitter, @amomama_usa.
As reported by The Sun, the 37-year-old Kim treated her dog Rocky to a pair of Neuticles after she had a castrated earlier this year.
However, Kim informed Miller that she doesn't "like big balls on dogs," and the silicone prosthetics was a lot smaller than Rocky's original set.
Kim bought Rocky when she was still dating a former partner. Now that she's married to rapper Kanye West, Kim and her ex-boyfriend share custody of the pampered pooch.
Neuticles claimed to have implanted silicone testes in roughly half a million animals during the last two decades and said it's aimed at the pet owners who care about their dog's psychological well-being.
Miller had to neuter his bloodhound, Buck, and the idea involved into a patented design for which Miller won the Ig Nobel Prize in Medicine, a parody of the real Nobel Prize.
Since he founded Canine Testicular Implant Corporation in 1995, Miller has received criticism for his invention. The Veterinary Council of New Zealand said the implantation of silicone testes 'cannot be justified,' and added that the implants 'has no benefit to the animal,' Vet Council reported.
'It is inappropriate to perform procedures on animals or carry out treatments that are either not necessary or not in accordance with accepted husbandry and management practices.'
Code of Professional Conduct, The Veterinary Council of New Zealand.
Please fill in your e-mail so we can share with you our top stories!