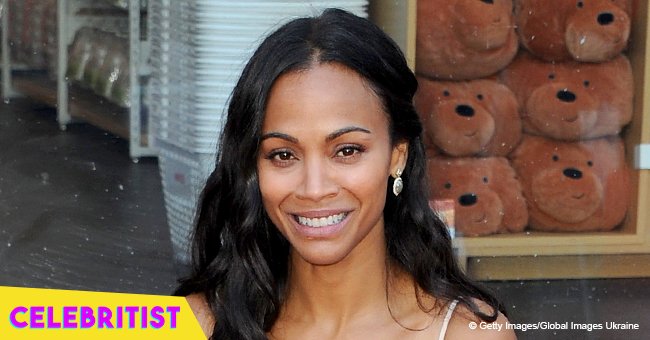 Zoe Saldana's 3 sons melt hearts with long curly hair in recent picture

Zoe Saldana has been enjoying a trip to her husband's hometown Italy for the past few weeks, and she decided to pay tribute to 4th of July with her family dressed in red, blue, and white. In the photo, her children have visibly grown out their curly hair, looking adorable as ever.
The "Guardians of the Galaxy" star seems to be enjoying Italy, taking an extended vacation there with the rest of her family. They have been sharing bits and pieces of their Italian adventure on Instagram, ranging from hitting the beach, to going wine tasting, and even celebrating her birthday at her husband's family home with a bunch of her close friends and family.
She shared a grateful post on Instagram regarding her birthday, taking time to thank everyone who greeted her.
"Grateful for the life I've lived for four decades. It hasn't been easy but it also hasn't been impossible. I hope to grow more, give more, love more, and dance more. I took yesterday for myself and for family, so today I'm sharing with you how I spent celebrating my Day of My Birth. Thank you for the outpouring of love and happiness you were sending my way. I don't know many of you but I love you."
Despite being all the way in Italy, Zoe and her husband Marco made sure not to forget their American roots by posting a photo greeting everyone a happy Fourth of July weekend. In the photo, the lovely family was dressed in red, blue, and white, commemorating their home's special day, despite being miles away. The Perego couple could be seen walking along an empty street in Italy, holding the hands of their children.
While it is unclear up to when the family will be staying in Italy, they have definitely been making the most out of summer given their extended vacation.
Zoe Saldana is married to Italian artist Marco Perego, and they share three children together, Bowie Ezio, 3, Cy Aridio, 3, and Zen, 1.
Please fill in your e-mail so we can share with you our top stories!