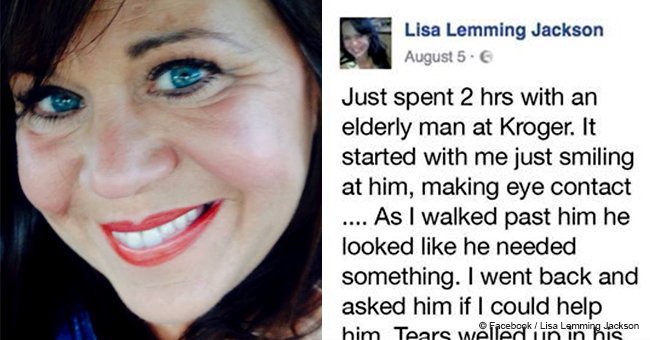 Woman helps elderly man in drug store who had 'an accident in his pants'
Lisa Lemming Jackson came to the rescue of a senior man at a local store after his little accident and fear of being ridiculed.
The woman took to Facebook to share the experience she had at a Kroger store in Georgia on August 6, 2016.
Many people prefer to look the other way when someone is in need of help. Lisa Lemming Jackson, on the other hand, is not among such people.
Read more on our Twitter account @amomama_usa
As is the norm, Jackson was shopping at her nearby grocery store, Kroger, when she happened to see an elderly man sitting in his cart.
She smiled at him as she walked past, but, something drew her to him and the next thing she knew, she was talking to the man.
When she asked him if he needed anything, the elderly gentleman burst into tears. He revealed that he had colon cancer.
He also stated that if he got up from the cart, everyone would know about his "accident," and he would be reduced to laughs or would be pitied.
The idea of losing his dignity in the store made Jackson extremely emotional. She immediately contacted the store staff and requested some help for the man.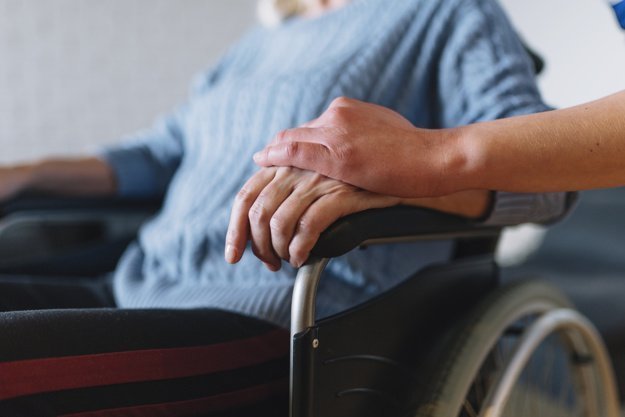 Source: Freepik
The employees immediately swung into action and took the elderly gentleman to the employer washroom. In addition to wet wipes and new undergarments, they also gave him new clothes.
All the while, the gentleman was apologizing and crying. He mentioned that his wife was alone at home and he had to rush back to her.
He was shocked when he got back to the counter, with Jackson in tow. Someone had paid his bill, and his groceries had been all packed and kept ready.
It was at this time that the man mentioned how he was a Vietnam and Korean War veteran and how much he loved his nation. However, after his retirement, he felt his country had forgotten him.
Jackson also opened up about her fears and her life problems with the man and they had a quick chat. He also gave her advice, telling her not to give up hope as there were quite a few people who cared selflessly for others.
The events of the day were the validation of his belief that humanity was still part of the world.
Please fill in your e-mail so we can share with you our top stories!