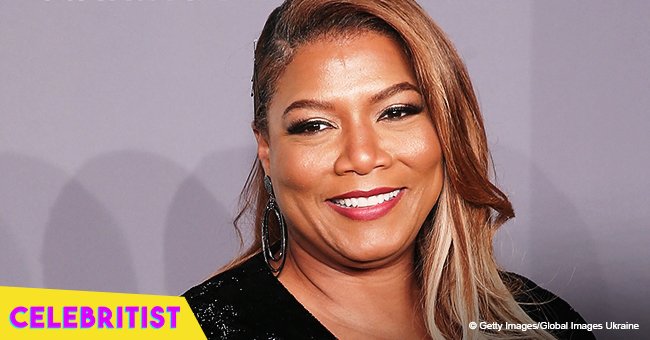 Queen Latifah cuts a slimmer figure in black while dancing with Pepa of 'Salt-N-Pepa'
Rapper and actress Queen Latifah, best known for the TV drama series Life Support, joined Pepa from Salt-N-Pepa at the Essence Festival earlier this month.
One of the photos shared by the official Instagram account of the Essence Fest portrayed both women enjoying their time onstage a lot. Pepa was seen wearing high white boots, matching tiny shorts, and a sleeveless corset-like top.
Latifah, on the other hand, opted for a black ensemble as she put on black pants, shirt, and accessories. One of the aspects that attracted more attention about the picture was that Latifah looked much slimmer.
As soon as the photo was uploaded, the Essence Fest's Instagram account followers took to the comment section to praise both rappers and share their thoughts.
One of them was Instagram user @iheartnikkipea, who admitted that the women 'killed it' during their presentation. User @503izmsundastuudOMG chimed in and said that their performance was 'everything.'
As USA Today reported, Latifah was one of the most important singers listed to appear on the festival's main stage on July 7. To the delight of the audience, not only Pepa but also MC Lyte, Yo-Yo, Missy Elliott, and other stars joined her.
Latifah made sure that the concert was one to remember as she even sang a rendition of Phoebe Snow's Poetry Man, which she dedicated to her mother Rita, who passed away this year of a heart condition.
According to Hip Hop DX, Latifah launched The Queen Collective to help aspiring female filmmakers to create a movie. It will accept submissions from several women and, in the end, two of them will be chosen to develop their film with the financial help of Latifah.
The actress teamed up with Proctor & Gamble to launch such a groundbreaking power. In an interview Latifah had with People, she explained a couple of details about the project.
'White guys have been able to tell their story in every sort of way, and unfortunately it hasn't been that way for women. And it hasn't been that way for people of other colors or genders. That's the part that's missing. We want to make sure that everyone is allowed to tell their story,' said Latifah.
Please fill in your e-mail so we can share with you our top stories!