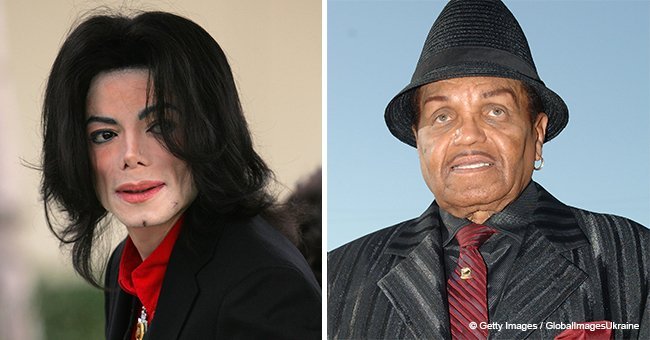 Michael Jackson was 'chemically castrated' by dad, singer's former doctor claims
Michael Jackson's personal physician Conrad Murray has come out with some accusations against the singer's late dad, Joe Jackson. In a video, the doctor claimed that Joe had been a bad father.
The Blast reported that according to Murray, Michael had been chemically castrated by his father to preserve his high-pitched voice. The doctor also made other damning claims.
Murray is the infamous personal doctor who was jailed for Michael's death. The physician has attacked the singer's father calling him "one of the worst fathers to his children in history."
In a video, Murray spoke on the legacy of Joe Jackson, explaining that during his time caring for Michael, he was told of the "many sufferings at the hands of his father." Read more on our Twitter account @amomama_usa
"It is said that only the good die young … I hope Joe Jackson finds redemption in hell," Murray added. His allegations stem from claims he first made in 2016.
"The cruelty expressed by Michael that he experienced at the hand of his father. The fact that he was chemically castrated to maintain his high-pitched voice is beyond words."
Conrad Murray, The Blast, July 6, 2018
Murray has consistently claimed that Michael was chemically castrated as a child via hormone injections to delay puberty. The injections allegedly stopped the legendary pop singer's voice from deepening.
In a self-published tell-all book in the same year called This Is It! The Secret Lives of Dr. Conrad Murray and Michael Jackson, Murray wrote that Joe was 'obsessed' with preserving his son's voice and used hormone injections 'to delay his puberty.'
Michael had been under the care of Murray at the time of his passing in 2009. The doctor was subsequently convicted of involuntary manslaughter and served two years in prison.
Murray was charged with administering the lethal dose of the powerful anesthetic, propofol, which killed the singer. In 2010 Joe filed a wrongful death lawsuit against Murray but later dropped the case.
Even though Michael's estate claimed that he and his father had fixed their relationship before his death on June 27, the singer was not so forgiving.
He reportedly told many of his closest friends how much he loathed his father. It was also discovered after his death that Joe was purposefully written out of Michael's will.
The musician's children appear to have had a different experience with their grandfather. Paris Jackson wrote a touching tribute to Joe after his passing, and Prince Jackson defended his legacy.
Joe was buried near Michael's crypt at Forest Lawn Memorial Park in Glendale last week in a private service attended by family and friends.
Please fill in your e-mail so we can share with you our top stories!