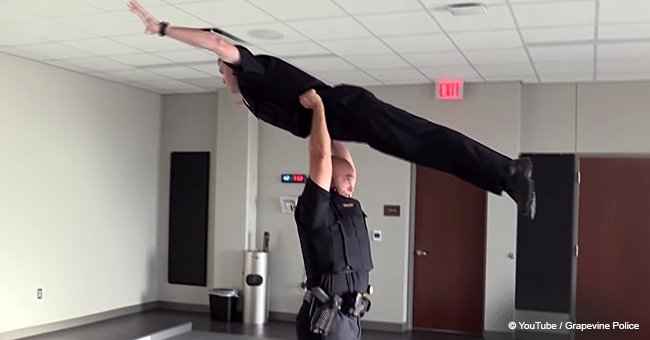 Police officers show off their 'dirty dancing' skills in hilarious video
When it comes to catching up on all the latest trends, the police department is not far behind, a fact proved by Officer Bradley Perez in a fantastic video.
The Grapevine Police Department accepted the challenge in style when they shared the video on Facebook on July 4, 2018.
The latest trend across the globe is the lip-sync battle. People indulge in lip-syncing at parties, family affairs, bars and even clubs.
Read more on our Twitter account @amomama_usa
However, a particular viral in-car lip sync fight amongst the local Texas police divisions is humorous. The battle commenced just before the Fourth of July and quickly became a favorite across entire Texas, especially among the men in uniform in the Dallas-Fort Worth area.
This video by the Fort Worth Police Department was a hit on the internet leading the view charts on Facebook with over four million views. The video was the brainchild of Public Information Officer Bradley Perez.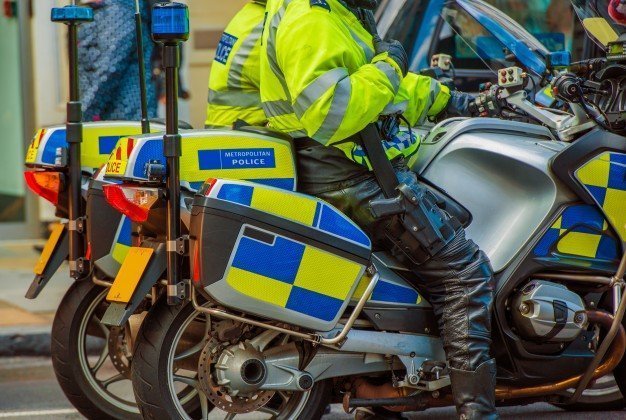 Source: Freepik
Perez recreated the smash hit Ironic by Alanis Morissette. All the four characters from the original video enacted by Morisettee were beautifully imitated by Perez.
This video was followed by another brilliant effort by the Grapevine Police Department who performed fantastically to Footloose and a few other songs from the classic film Flashdance.
The Grapevine Police Department issued a warning on the official Facebook page in a riveting manner.
'Grapevine- You asked for asked for it, and now you shall receive. Feast your eyes and sing along to our medley.#NobodyPutsGrapevinePDInACorner.'
Grapevine Police Department, Facebook, July 4, 2018.
Users across the globe have praised the efforts, and the videos are spreading like wildfire. Giving the showdown a contemporary twist, few users have also begun boosting that their department had more likes than another.
Post the success of their video, the men in the uniform from Grapevine thanked their followers and fans for sharing the clip with their friends and family.
They said that everyone from Germany to Australia had loved their lip-sync challenge even as their videos clocked in over four million views.
They added that things like these keep up the spirits of the officers who face a lot of stress and motivate them to work harder.
Please fill in your e-mail so we can share with you our top stories!