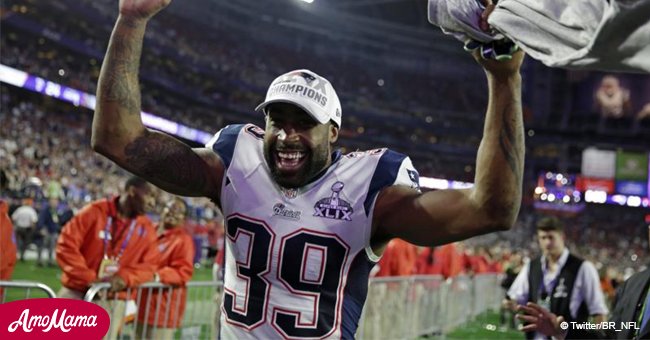 Former NFL star faces possible life sentence for attempted murder of ex-girlfriend

The victim had a restraining order against footballer Brandon Browner, who had been arrested for domestic violence previously.
NFL cornerback Brandon Browner of the New Orleans Saints was arrested on Sunday, July 8, 2018, after he broke in and attacked his former girlfriend in La Verne, California. The LVPD has released a statement on the arrest.
According to the statement, apart from the charge of attempted murder, Browner has been charged with one count each of robbery, burglary and false imprisonment, along with two counts of child endangerment.
The victim has been revealed to be a former girlfriend of the NFL player, who had filed a restraining order against Browner when their relationship ended. Browner was also arrested for domestic abuse at that time.
Read more about Brandon Browner on our Twitter account @amomama_usa.
As per the LVPD officials, Browner broke into the victim's house through a locked window. The victim was inside her home with her two children at the time.
Browner allegedly assaulted the victim in the presence of the minors, which is why the two misdemeanor counts have been included in the charge sheet.
Graphic reports suggest that he attempted to smother the victim in a carpet, after chasing her across the house. He then proceeded to take a Rolex watch from the victim, before fleeing the scene.
The watch is valued at $20,000, according to the report. Browner was located and arrested within hours of the incident.
The 33-year-old was arraigned late on Tuesday evening, and his bail was set at $10 million. A charge of maximum life imprisonment is expected if he is convicted of all charges. Browner has not played in the NFL since 2016.
He joined the Saints in 2015, which was his last year of the NFL. Previously he has played for the Seattle Seahawks and the New England Patriots, winning one Super Bowl with each of the teams.
Please fill in your e-mail so we can share with you our top stories!