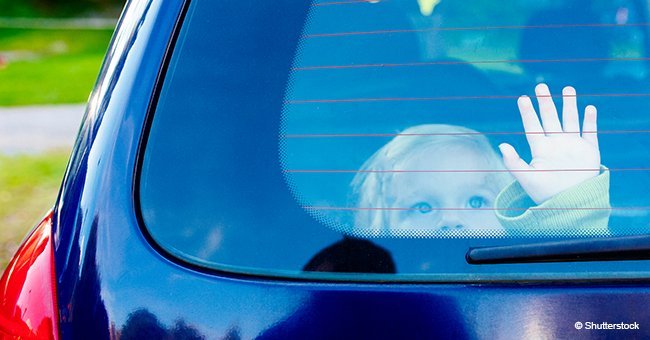 3-year-old Sweetwater boy dies in hot car
Police revealed that a three-year-old boy from Sweetwater, Tennessee, was found unconscious after he was locked in a car with the temperature reaching 86 degrees that day.
The incident happened on July 9th when the boy was trapped inside a hot car. The grandmother, who is also the boy's guardian, was mowing their neighbor's lawn at the time.
The Monroe County Sheriff's Office also revealed a teenager was watching several other children at the home around the time of the incident.
As the grandmother returned to the home, the noticed that the boy was nowhere to be found, according to police.
Follow us on Twitter at AmoMama USA for more details about the incident.
After searching, the boy was found locked in inside a 2006 Honda Accord that was parked at the home
The sheriff's office stated that it wasn't clear whether the car was already locked when it was parked earlier in the day or not.
The boy's grandmother said she quickly took her grandson out of the car and brought her into the home where they tried to resuscitate him. Unfortunately, the boy was already dead.
As revealed by the officials, the boy was inside the car for 35 minutes. On that day, records showed that the temperature reached 86 degrees.
The boy's death is the 23rd case for a hot-car related incident in the United States for 2018, as revealed by KidsAndCars.org.
They explained that July is the most critical month for hot car deaths.
In an email sent to ABC News from the KidsAndCars.org director Amber Rollins, it read, 'The last three fatalities have involved children who got into the vehicle on their own. These are the easiest tragedies to prevent.'
A report by the National Safety Council revealed that children's bodies tend to heat up faster than adults. Also, their internal organs would shut down after their core body temperatures increases to 104 degrees.
Please fill in your e-mail so we can share with you our top stories!