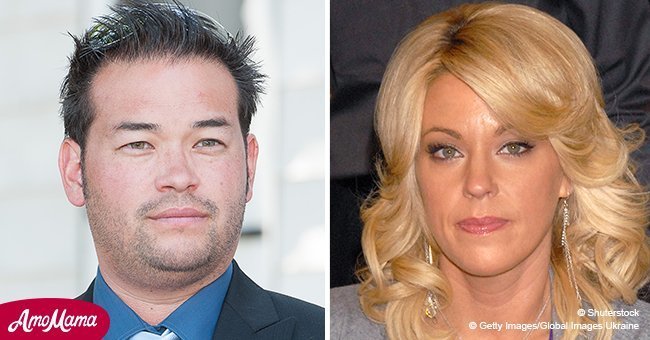 Rare photo of Kate Gosselin's son who is in a special needs program
Star of reality TV show Kate & Jon Plus 8, Jon Gosselin, shared a rare photograph of his son, Collin, who has been away at a special needs facility since 2016.
Kate Gosselin's ex-husband uploaded the photo on Instagram on May 13, 2018.
Jon celebrated his son's 14th birthday along with his daughter, Hanna. The reality star shared a rare photograph of himself accompanied by his children.
His fans were happy to hear about Collin for the first time since he was sent to live at a facility for children with special needs.
Read more on our Twitter account @amomama_usa.
Kate faced criticism after she sent her son to an unknown facility in 2016. She had chosen not to reveal Collin's whereabouts to Jon, including the kind of treatment he would receive at the facility.
Most of Jon's 19,000 followers on Instagram were happy with the photo and made their feelings known through congratulatory comments for the teenager.
He captioned the photo, 'Glad I could celebrate my son Collin's 14th birthday with him and his sister!' Many of his fans expressed their views against Kate having full custody of their children.
Pamela Smith, an Instagram user, said that it was 'sad what their mother did to them,' while pausing Jon for being a good father.
Another user, Momof4.5, said Kate was not being 'mature and suggested that Collin and Hannah would move in with their father.
User Carolyn Ann Duncan said Kate was responsible for separating the father from his children and keeping Collin away from the family.
The two are proud parents of a set of twins, 17-year-olds Dara and Mary, and a set of sextuplets Hannah, Aaden, Collin, Joel, Alexis, and Leah.
The couple was a part of the reality TV show, Kate & Jon Plus 8, which was renamed to Kate Plus 8 after their divorce in 2009. Following their separation, Kate got the full custody of all their children.
The two have been doing their best to co-parent, despite Jon's strained relationship with the twins. Mary and Dara revealed in 2016 that they were not on talking terms with their father.
Recently, Jon celebrated Independence Day with his daughter Hannah. He shared a photo of the pair standing in front of the American flag in Pennsylvania, wearing matching blue and white ensembles.
Please fill in your e-mail so we can share with you our top stories!