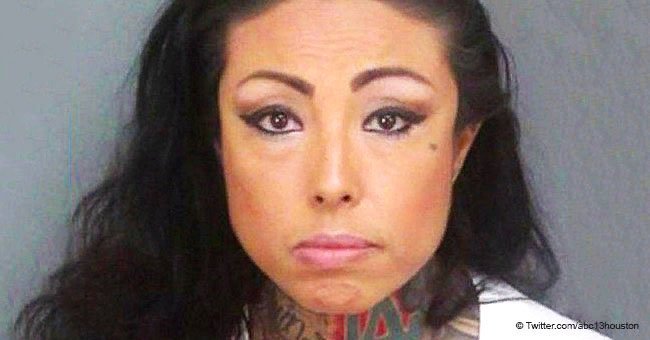 Mother arrested for leaving two babies in sweltering car while shopping

Crystal Gonzales, a woman from California, has recently been arrested after leaving her two infant children in the car while shopping at Walmart.
The incident took place on Sunday, July 8, 2018. A security guard at the shopping center, whose identity is yet to be revealed, notified the Ontario Police Department after seeing the babies.
One of the witnesses, who is also yet to be named, was able to record everything and the video ended up being uploaded to Youtube, where it has gathered almost 50,000 views in just two days.
The security guard first learned of the trapped children after noticing a crowd gathered around a white SUV in the parking lot. Read more on our Twitter account @amomama_usa
The babies, whose identities have been concealed for their protection, were in clear 'distress due to the high temperatures.'
The revelation was made by Ontario Police Detective Melissa Ramirez, one of the first officers to reach the scene. She also shared that temperatures that day reached nearly 100 degrees.
According to Detective Ramirez, the air conditioner was not on, the windows were 'slightly cracked,' and the car was off with the doors locked. It is believed that the 34-year-old mother was shopping at Walmart for about 30 minutes.
When Gonzalez returned to the car, she found a sea of people surrounding her vehicle, including police officers and paramedics that were ready to assist the children.
Gonzalez was interrogated by the police and confessed that when she parked the car, the babies, a 9-month-old and a 1-year-old, were fast asleep and that she didn't want to wake them.
The babies were medically evaluated on site and didn't need to be transported to a hospital. Still, they were left under the care of Child Protective Services while Gonzalez was placed under arrest.
The mother currently faces charges of child endangerment and was released after posting $100,000 bail. This was yet another case of children left unattended inside a hot car.
In June, a 9-month-old baby was found unresponsive inside a parked car in Houston, Texas. Despite the efforts of emergency services, the infant ended up passing away at San Jacinto Hospital.
Please fill in your e-mail so we can share with you our top stories!