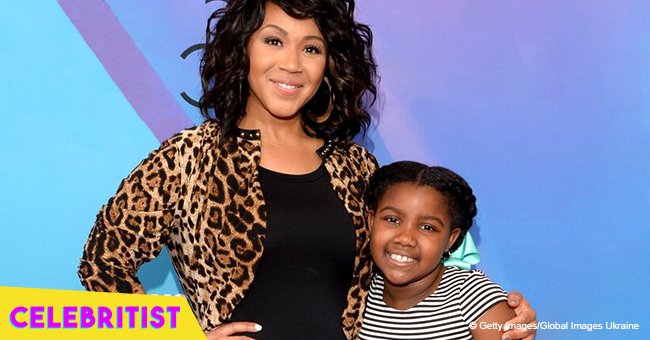 Erica Campbell's daughter breaks silence on being bullied for having dark skin
The contemporary gospel singer, Christian R&B artist, musician, and radio host's young daughter recently opened up about being bullied as a young child simply because of the color of her skin.
Erica Campbell and her husband, Warryn Campbell, have three children together, Krista Nicole, Warryn III, and Zaya Monique. Krista, the oldest of their children, revealed on an episode of We're The Campbells that she had been bullied at school.
She stated that she wanted to share something, and it was something even her mother didn't know yet. While Erica looked surprised to hear that even she hadn't been told what Krista wanted to share, the young girl dropped a bombshell.
"It was in the fifth grade, these kids were playing a game and I asked them what they were doing, and they said "We don't want no darkies," she told the shocked room.
She also shared that she was very upset by the incident, and that she had gone to cry afterwards.
Later, speaking privately to the camera, Campbell looked heart broken as she shared that she had never known someone had called her child a "darkie" before. The horrified mother wished that she could go back in time and do something.
At one point in the episode, Krista even asks her devastated mother if she is ugly because of her dark skin.
While it's nothing new to hear that people are discriminated against based on the color of their skin, it's particularly heartwrenching when even a young child is not free from the bullying.
Erica decided to introduce Krista to Kheris, a social media star who has created her own fashion line with the purpose of embracing her dark complexion.
When Erica confided in her husband about Krista's confession, he shares with her a secret he had kept from his sister, Joi Campbell. In the past, record executives have refused to work with her because her skin is too dark.
Erica's world seemed to be completely rocked by the revelation, and she ended up questioning staying in the music industry with all the discrimination.
Please fill in your e-mail so we can share with you our top stories!