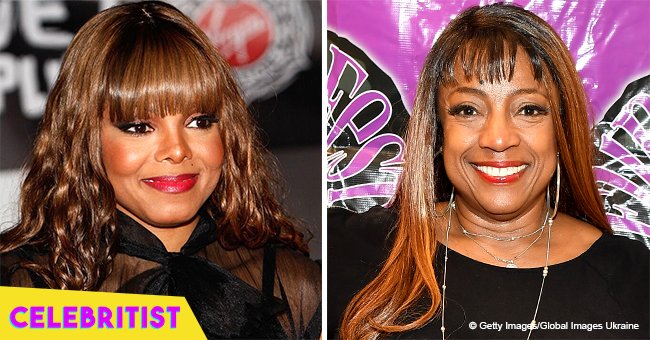 Janet Jackson gets cozy with 'Good Times' co-star Bern Nadette Stanis in sweet reunion photo

Janet Jackson, one of the members of the worldwide famous Jackson Family, spent some time with Bern Nadette Stanis, best known as Thelma in Good Times.
Bern took to Instagram to share a photo of herself, her daughter Brittany Rose, and Janet at the Essence Festival. The image showed Bern wearing tight white pants and a dark blue shirt.
Janet opted for a long, loose, and black dress. Brittany chose a sleeveless white dress. For the caption, Bern pointed out that Janet's performance at the festival was 'outstanding.'
The other two pictures of the three-photo post showed Bern and Janet holding each other's hands and hugging each other, proving how good a relationship they have. As soon as she uploaded the images, her fans and followers took to the comment section to share their thoughts.
One of them was Instagram user @carolinagirlrs78, who admitted that it was great to know that both women had 'that bond.' User @sumthinkindalike said that the photo portrayed Penny, Thelma, and 'lil' Thelma.
That user was referring to the roles that Bern and Janet took in the CBS sitcom titled Good Times in the mid-70s. Bern took the role of Thelma Ann Evans-Anderson, and Janet portrayed Penny Gordon Woods.
In the middle of the concert that Janet did during the Essence Festival on July 8, she took her time to speak publicly about her late father, Joe Jackson, who passed away in June after battling cancer, reported Pitchfork.
The singer confessed that without Joe's drive and strength, any of the Jackson would have been as successful as they are.
'We're a black family that came from Gary, Indiana, and we broke all kinds of records around the globe. That's truth,' said Janet.
Apart from that, she revealed that Joe's passing was so traumatic in her life that she considered canceling the tour and her presentation at the festival. However, Janet said that Joe would have told her to finish what she started, so she didn't cancel anything.
Please fill in your e-mail so we can share with you our top stories!