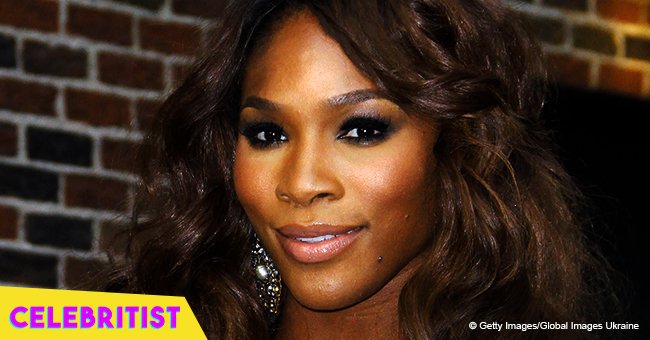 Serena Williams turns heads in leopard print dress and golden jewelry in recent photo

Tennis player Serena Williams, one of the women who has won more titles in the history, was photographed wearing an animal print dress that made her look gorgeous.
The Instagram account of In Style Magazine shared the image that portrayed Serena laying down on a pool chair staring at the camera while wearing a loose leopard-print dress, golden and silver bracelets, and golden earrings.
In the caption, In Style Magazine set clear that Serena won the Australian Open while being two months pregnant with her only daughter, Olympia. According to her, it was the toughest thing she has ever done.
Later, it was revealed that Serena would be pregnant already if she weren't working. She told ISMag that she was still breastfeeding.
'I'm in the locker room pumping before a match because my boobs are so big. When I pump, they go down a size or two, and I go out and play. It's crazy,' said Serena.
It was also revealed that being a mother is the most important thing for her at the moment. Serena confessed that the only rule she has when she practices is to finish at 1 pm because it doesn't matter how much she loves playing tennis, Olympia is her priority.
As soon as that picture was posted, the Instagram account's followers took to the comment section to share their thoughts. One of them was user @sjones5223, who admitted it was a stunning photo of Serena.
That photo was uploaded only one day after Serena tweeted that she missed Olympia's first steps because she was training. In the message, she revealed that she cried.
Even though it would have been a priceless thing to see, people shared several tweets supporting the tennis player.
One of them was user @under_six_feet, who pointed out that the baby was just practicing so she can put on a better show for Serena. @@miller_jcm said that her motherhood rule was: 'the first time you see it is the first time it happened.'
Please fill in your e-mail so we can share with you our top stories!