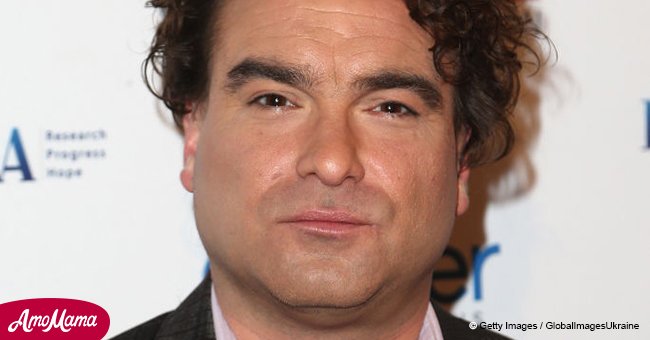 Obscure photo Johnny Galecki shared amid 'Roseanne' cancellation drama
The 43-year-old Johnny Galecki, known as Leonard Hofstadter on Big Bang Theory and David Healy on Roseanne, shared a cryptic photo after the latter was canceled by the network.
The show's creator, Roseanne Barr, posted a racist tweet back in May that resulted in the cancellation of her eponymous show's 11th season.
She compared a former aide to President Obama as the result if the Muslim Brotherhood and Planet of the Apes had a baby.
Her co-stars have since distanced themselves from Barr, with Sara Gilbert saying her actions are abhorrent. Michael Fishman, who played the role of her on-screen son, said he was devasted by her racist remark. Read more on our Twitter, at AmoMamaUSA.
Barr has since apologized for her actions and deleted the tweet, but the damage was already done. ICM Partners canceled their contract with her and networks pulled reruns of her show from the air.
In the midst of the media frenzy, Galecki shared an image collage of people from multiple racial backgrounds laid out in such a way to make one face.
He simply captioned it with a red heart emoji and added no additional explanation or information, but netizens understood the post as promoting racial diversity.
Galecki rose to fame in the mid-nineties when he was cast as David Healy in Roseanne. He portrayed the part of Darlene's son, and later her husband.
While he played a prominent role in the original series, he only appeared in one episode of the season 10 reboot. According to the show's plot, Darlene and David were divorced.
At the time, Galecki promised to portray a more prominent role in the following season. Since the show has been canceled, Galecki might still reprise his role int he new spin-off, titled The Connors.
Galecki recently attended his Big Bang Theory co-star's wedding and wrote on Instagram that he 'couldn't be happier for his fake wife and her husband.'
The 32-year-old Kaley Cuoco, who plays the part of Galicki's on-screen wife Penny, exchanged vows with her off-screen partner Karl Cook in San Diego.
The couple had been dating for two years. Cuoco briefly dated Galecki back in 2010 but the relationship didn't last. Thankfully, their friendship stayed intact.
Please fill in your e-mail so we can share with you our top stories!