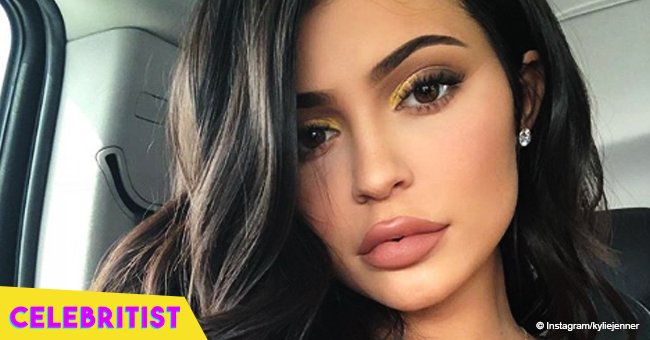 Kylie Jenner gets dragged for piercing her five-month-old daughter's ears
TV personality and makeup mogul Kylie Jenner, best known for Keeping Up With the Kardashians, has been getting a lot of backlash over her parenting decisions.
The latest thing she did was piercing the ears of her five-month-old baby Stormi Webster. Even though several people consider it is something common that most parents do, others believe that the babies should not go through that sort of pain.
Last week, Kylie took to Snapchat to share a video of herself kissing Stormi's cheeks as any proud mother would do.
However, several people opted for ignoring the adorable aspect of the recording and focused merely on the baby's shiny earrings. As soon as the screen captures of the video became viral, people took to Twitter to share their negative comments.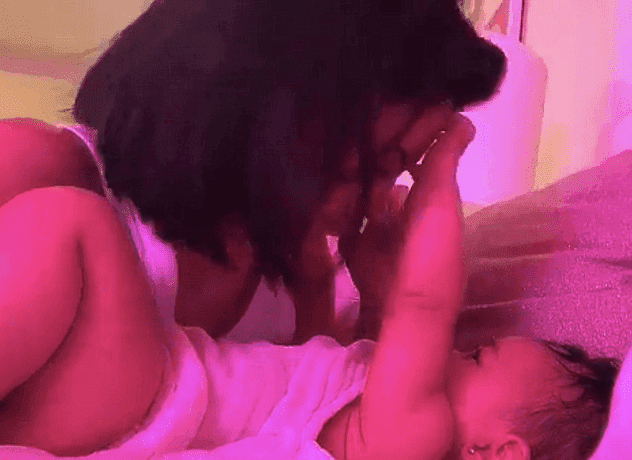 Snapchat: Kylie Jenner
One of them was user @HannahAija, who wonder why Kylie had to have her five-month-old baby's ears pierced, followed by a face with a medical mask and a woman facepalming emoji.
User @clo1993x chimed in and said that there should be an age limit on it. She even suggested that girls shouldn't get their ears pierced done until they are thirteen years old and get their parents' consent.
Kylie is not the only member of the Kardashian/Jenner clan who has pierced her daughter's ears as Khloé Kardashian, mother of three-month-old True Thompson.
Just as her younger sister, Khloé has received a lot of backlash from many people. One of them was Twitter user Amy Turney, who wondered why Khloé would put True through pain at two months old.
Amy pointed out that her daughter was six-month-old and that she would only pierce her ears when and if she asks for it as it should be the girl's decision.
However, not everyone has been as tough as the previous users. Pamela Alexa Venegas said that people need to calm down and stop attacking Khloé and Kylie for piercing their daughter's ears as she got hers when she was two weeks old.
At the moment, neither Kylie nor Khloé has responded to those negative comments on their daughter's ears.
Please fill in your e-mail so we can share with you our top stories!