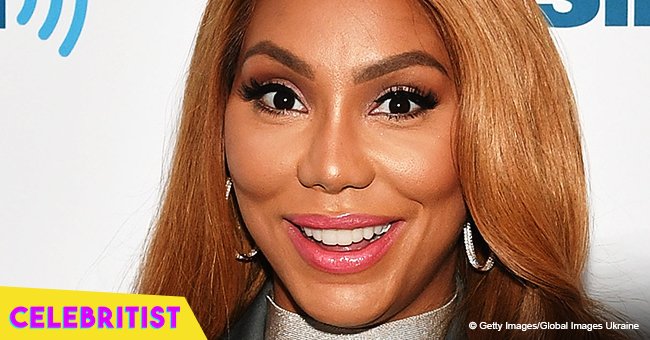 Tamar Braxton sets hearts racing in lingerie with blonde curly wig in recent photo
Singer and TV personality Tamar Braxton, best known for Braxton Family Values, took to Instagram to upload a photo of herself wearing black lingerie.
In the image, Tamar appeared wearing black panties and a matching bra. A curly blonde wig covered her face, and her hands were in front of her breast just as she was hooking (or unhooking) her bra.
Apart from the lingerie, Tamar's body attracted a lot of attention as it looked fit and strong. As for the caption, the singer revealed that she was getting ready 'for whatever.'
As soon as she uploaded that picture, her fans and followers took to the comment section to praise her for her beautiful physique and to share their thoughts.
One of them was Instagram user William Cannon, who pointed out that the singer had an awesome body and that Vince Herbert, who is married to Tamar but got separated almost one year ago, was 'going crazy.'
According to Bet, Tamar once revealed that she bought several blonde wigs because Vince liked 'blonde head, light, fair women.' That photo might have been a way to troll her husband, reported Bet, but it has not been confirmed.
The singer has a very active Instagram account as she uploads many photos showing herself in different outfits and poses. One of the most recent ones portrayed her in a one-piece green and blue swimsuit.
Apart from that, she put on a pool robe with the same design as the bathing suit. One of the most striking aspects of that picture was Tamar's leg as her pose put it on full display.
Tamar started losing weight when Vince shed around 100 pounds after undergoing a few surgeries that were necessary because he was experiencing some medical problems due to his overweight.
Before the couple parted ways, the singer said that she was happy for Vince because he was much healthier. However, she confessed that she liked 'a little meat' on her husband's bones.
Please fill in your e-mail so we can share with you our top stories!