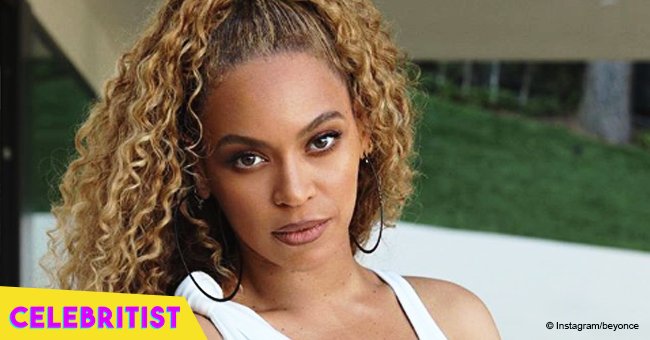 Beyoncé's half-sister melts hearts in photos from her 8th birthday party
She is not as famous as her half-sisters are, but the controversy of her existence means that she already has over 9,000 followers on her Instagram account, despite not even having hit double digits.
Koi Knowles is the 8-year-old half-sister of Beyonce and Solange Knowles from an affair their father, Mathew Knowles, had with Texas native lingerie model Taqoya Branscomb in 2009.
According to Bravo, a DNA test proved that he was the father, with the results coming out at 99.998%. This DNA test was to prove that Matthew was indeed the father, after Branscomb claimed that Mathew had previously told her that he had had a vasectomy.
Mathew had tried vehemently to deny that the baby girl could be his daughter, but Branscomb insisted on a paternity test to prove it.
Branscomb then filed a lawsuit for child support after the paternity test came back proving Mathew is her daughter's father.
In 2010, it was also revealed that he is the father of actress Alexcsandra Wright's son. This particular revelation resulted in Tina Kowles, Beyonce and Solange's mother, ending her marriage to him after 31 years.
In 2013, he re-married model Gena Charmaine Avery in Houston, Texas. His children with Tina were not in attendance.
Meanwhile, Tina Knowles found love again and married actor Richard Lawson in 2015. This time, Beyonce and Solange were all on deck on the yacht to celebrate their mother's nuptials.
But despite the controversy her existence has caused in his personal life, it turns out Mathew Knowles' love child can also sing and dance just like her famous half-sisters.
The little girl just recently turned 8, and her proud mother shared adorable photos of her during her birthday celebration through Koi's own Instagram page which has almost 9000 followers already.
The series of photos posted came from her 8th birthday photoshoot, with the little model wearing a hint of makeup and a number of different fun outfits for the occasion.
In the photos, she sported a candy-colored jumpsuit in some and a denim dress in others, while holding strings of balloons which included a large metallic "8" balloon.
"Loving, sweet, smart, and sassy... cool, bossy, strong, and beautiful...artistic, creative, talented, and silly! Overall a joy to be around, we love you Koi!" her mother captioned the one image.
Koi Knowles was born on July 3, 2010, while her father Mathew was still married to his then-wife Tina.
It is unclear whether or not the little girl gets to spend time with her father, as her mother Taqoya is the only one who constantly shares photographs of the beautiful girl.
Please fill in your e-mail so we can share with you our top stories!