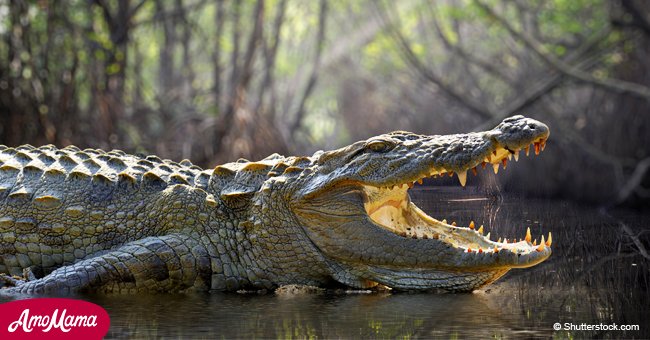 Nearly 300 crocodiles slaughtered to avenge the death of a villager
Crowd kills crocodiles to avenge man who died invading croc sanctuary
On the 14th of July, a mob invaded a crocodile sanctuary and breeding farm and proceeded to slaughter 292 animals in a frenzy of rage and revenge.
The incident was triggered by their outrage over the death of a local man who had entered the sanctuary and been attacked by a crocodile, reported the Jakarta Post.
Sugito,31, was a worker at a tofu factory, but also kept cattle, and he had entered the crocodile sanctuary looking for grass for his animals.
Basar Manullang, head of the Papua Natural Resources Conservation Agency revealed that one of the sanctuary employees had heard Sugito screaming for help and found him being attacked by a crocodile. His wounds proved to be fatal.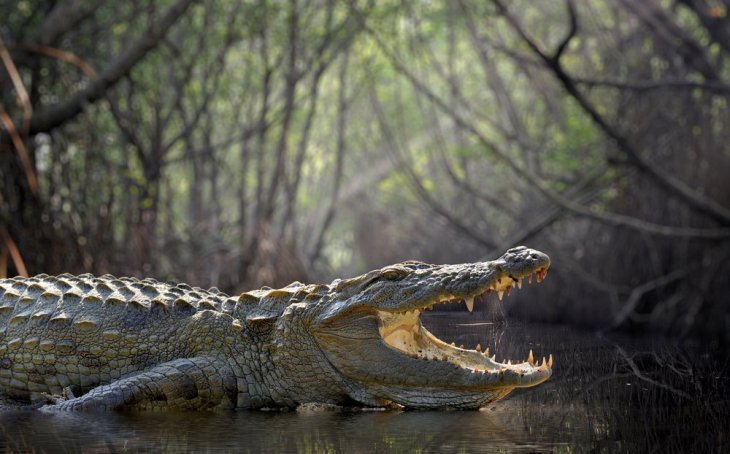 Source: Shutterstock
''The residents used knives to slaughter the crocodiles. The crocodiles were caught and dragged outside and stabbed to death. It was so horrid to see."
Olga, Jakarta Post., 15th of July 2018.
After Sugito's funeral, a mob of locals invaded the sanctuary and massacred a total of 292 crocodiles.
The crocodile farm is owned by Albert Siahaan, also a resident of Sorong. According to the Environment and Forestry Ministry, the crocodile farm was run legally and had an official permit.
The farm complied with all the safety regulations required to keep the animals enclosed and protect the local population. Sugito died because he trespassed into an enclosed area in which he knew dangerous predators were confined.
Read more about this incident on our Twitter account @amomama_usa.
Manullang declared that the crocodile slaughter was a serious violation of the Indonesian legal code which included invasion and destruction of others' property. He is coordinating a police investigation to bring the culprits to justice.
At the time of the attack, the police were called to intervene, but the 40 policemen were outnumbered and could not stop the mob.
The villagers were armed with machetes, hammers, shovels and other sharp weapons, and proceeded to massacre the animals with mindless savagery.
The nearly 300 animals killed included only two large crocodiles of up to 13 feet; the rest were juveniles and newborns measuring between 20 and 60 inches.
Police have since questioned five witnesses, but no suspects have been named.
The Police are working as mediators between the victim's family and Mitra Lestari Abadi, the company that owns and operates the sanctuary.
The following video of the event was published by NBC News. Please be advised that the images depict extreme violence and are not recommended for children or sensitive viewers.
Please fill in your e-mail so we can share with you our top stories!