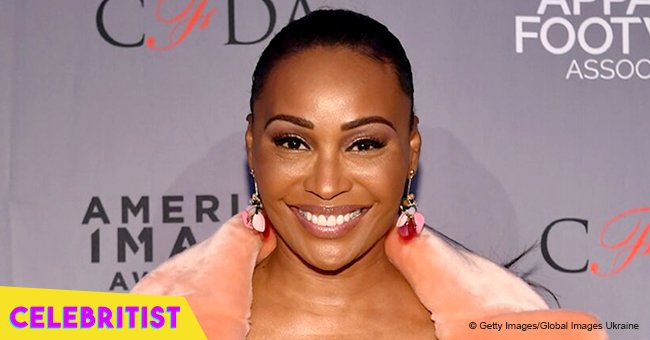 Cynthia Bailey's grown daughter heats up talk looking just like her mom in backless dress in pics
Here's a proof that Noelle Robinson is the spitting image of her mother, Cynthia Bailey.
On July 17, Noelle, 18, took to Instagram to share a photo of herself wearing a backless dress.
At first glance, many people thought it was Cynthia rocking a black gown and a sausage ponytail.
Noelle's striking resemblance she bears to her mother has grown even stronger. Her effortless ability to rock any hairstyle and her fierce poses are getting some serious twinning vibes.
The 18-year-old's admiring followers quickly showered her with praises on the photo she posted.
"Wow for a minute I thought you was your mom [Cynthia]. You are such a beautiful young lady [Noelle]. Beautiful pictures," commented @shancm38.
"You look stunning, Noelle," wrote @arielalicia92.
"Omg....i thought i was looking at pics of [Cynthia] when she was younger til i read the comments.....you're your moms twin for real," @mrsganzie chimed in.
After graduating high school in 2017, Noelle split her time between Atlanta and Charlotte, North Carolina.
"Noelle is very much still living with me. At one point, she was dating someone in Charlotte," Bravo TV quoted Cynthia as saying.
"Then after visiting for two or three months, I think she kind of started missing her cushy, fabulous life at Lake Bailey."
Cynthia added that she's working on finding what Noelle ultimately wants to do for a living now that she's back in Atlanta.
"She still loves modeling. She still loves acting. She's trying to figure out her life. She wants to find her own way," Cynthia said.
"She's 18 now, and I told her, 'Look, take your time, and just figure it out. But if you're not out in six months, you're gonna have to start paying rent,'" she added. "I have plans for Noelle's room."
According to The Real Housewives of Atlanta star, her daughter is already exploring career options.
Please fill in your e-mail so we can share with you our top stories!