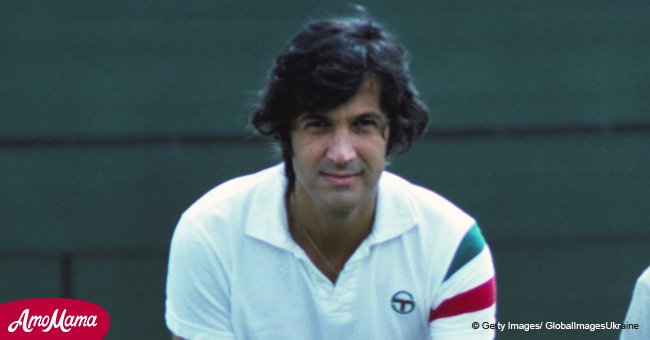 Director of films 'Love at First Bite' and 'Mr. Mom' dies at 85
Stan Dragoti lost his life due to complications arising from pneumonia.
Famed director Stan Dragoti passed away on July 13, 2018, after severe health complications from Pneumonia, as reported by The Hollywood Reporter. He was living in an assisted living facility in Los Angeles, with his wife, Yolanda Dragoti.
According to Yolanda, Dragoti had been suffering from multiple health issues ever since he underwent an open heart surgery four years ago.
Born in 1932 in Manhattan New York, Dragoti was part of the New York Advertisement business, before he moved to Hollywood and started directing movies.
His first movie, written and directed by him, was Dirty Little Billy, which came out in 1972. Read more about Stan Dragoti on our Twitter account @amomama_usa.
Following his debut, Dragoti went on to direct many big stars like Tom Hanks in the 1985-film The Man with One Red Shoe, Scott Bakula in the 1991-film Necessary Roughness, and Toni Danza in the 1989-film She's out of control.
His most famous works include the famous Dracula Spoof movie Love at First Bite, starring George Hamilton, which released in 1979, and Mr. Mom, starring Micheal Keaton, which came out in 1983.
Love at First Bite was screened at the Cannes Film Festival and is a now cult classic. Dragoti had his ups and downs throughout his career.
In 1979, Dragoti was caught smuggling 21 grams of cocaine past customs in Frankfurt, Germany, while on his way to the Cannes Film Festival. He was jailed for over eight weeks.
Dragoti had revealed that he was at a low point in his life at the time, as his wife of 8 years, Cheryl Tiegs was cheating on him, and he was not strong enough to handle the pain of the heartbreak. The couple divorced in 1979.
Dragoti then met Yolanda and the couple has been together for 30 years. They tied the knot 4 years back.
Please fill in your e-mail so we can share with you our top stories!