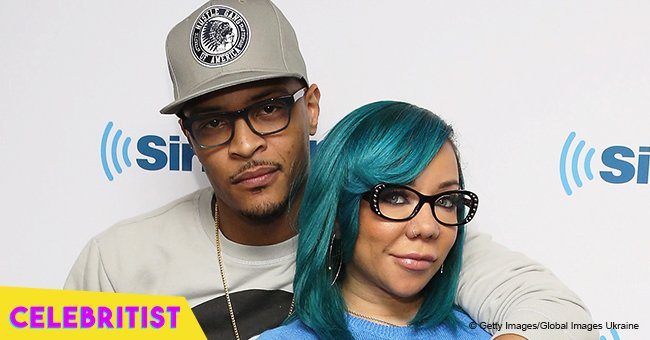 T.I. reveals the best gift wife Tiny has given him amid cheating drama

Following the luxurious gift he recently gave his wife Tiny on her birthday, T.I. reveals the best gift she's ever given him in return.
The rapper has been at odds with his wife lately due to his alleged cheating scandal and his latest actions seem to be getting on his wife's better side.
Amid T.I.'s alleged cheating on his wife Tiny Harris, and the cold shoulder he's been getting from her since the controversy broke, the rapper tried to make amends by gifting the newly turned 43-year-old a brand new car.
A few days ago, he surprised Tiny with a customized black Mercedes Benz S550 along with two bags filled with designer shoes. It was his birthday gift for the woman he's been married to for 17 years, and the mother of his three children.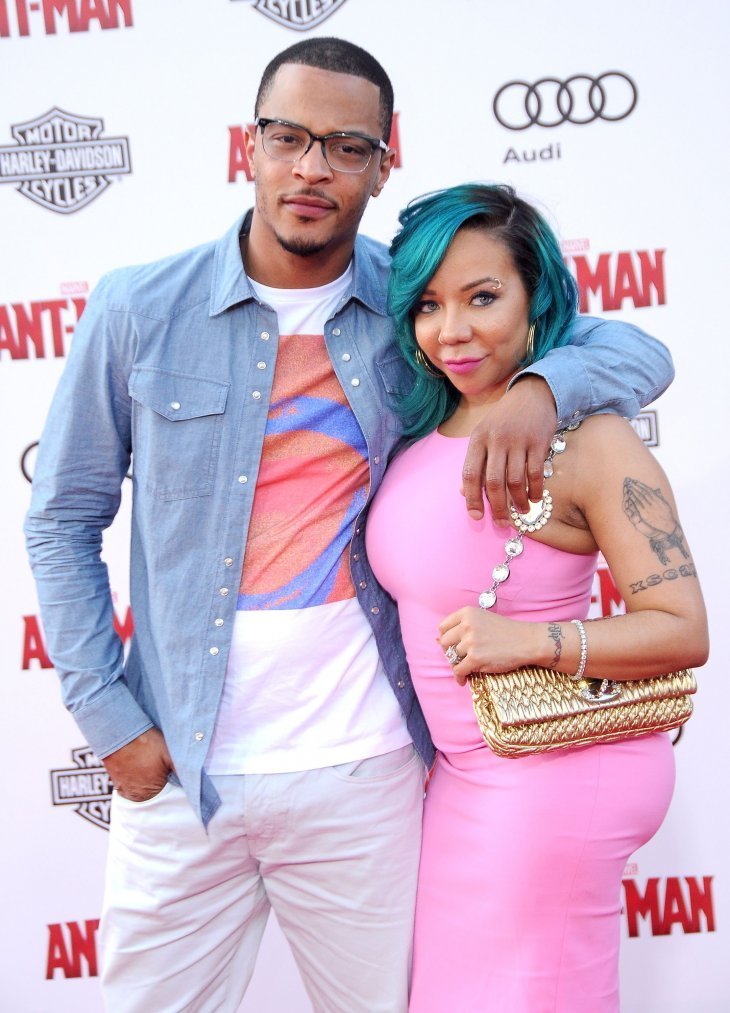 Source: Getty Images
Despite their seemingly rocky relationship, Tiny took to Instagram to thank her on-and-off husband while showing off her new ride.
"Thank you so much Mr. Harris @troubleman31 for showing up on MY ACTUAL birthday & showing out! I really really love this car & all the other nice gifts & I just wanted to tell u how thankful I am."
Tiny also appeared to have temporarily set aside their differences when she added,
"Regardless of whatever, you have done more for me & showed me more love than most will ever have a man to do/give in a lifetime & I appreciate you for that!"
TMZ caught up with T.I. in New York City on Monday and asked him about the luxurious gift he gave his wife, but he refused to go into details and make a big deal out of it saying the car is just one of many presents he's given her over the years. Instead, he said,
"As long as the lady is happy."
When asked what the greatest gift he ever got from Tiny was, he immediately replied,
"My children."
T.I. and Tiny share three children together, sons Clifford 'King' Joseph, 13, Major Philant, 10, and daughter Heiress, 2. They're also parents to four other children from their previous relationships.
Tiny has one child, Zonnique, 22 while T.I. has three children, Deyjah Imani, 17, Domani, 17, and Messiah Ya'Majesty, 18.
Prior to the gift-giving, T.I. was on Tiny's bad side when he was caught on video allegedly cheating on her with Asia'h Epperson. In response, Tiny has been posting cryptic messages pointed directly at her philandering husband.
As of July 6, Tiny posted this message on her Instagram Story alluding to her current state of mind.
"I'm in my "You have to prove everything you say to me" phase of life."
It seems her husband heard her message loud and clear because a week later, Tiny was the owner of another brand new car courtesy of T.I.
Please fill in your e-mail so we can share with you our top stories!