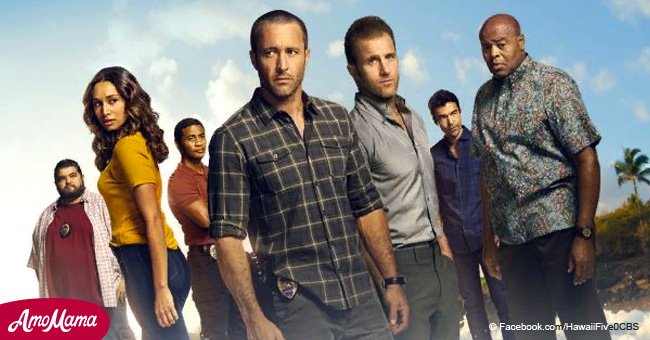 Steve and Danno are back: 'Hawaii-Five-O' season 9 started filming this week
Peter M. Lenkov, Hawaii Five-O's co-creator, shared the first photograph from the show's latest season.
Comicbook.com reported that the hit pair of Steve and Danno would be back on the TV screens as the filming has already begun.
The makers of the show have unveiled a photograph from the set of Hawaii Five-O season nine. Alex O'Loughlin and Scott Caan are part of the series.
The show's co-creator Peter M. Lenkov took to Instagram to share the photo with the fans. The picture shows O'Loughlin's Steve McGarrett and Caan's Danny "Danno" Williams debating heatedly on some topic.
Lenkov captioned the photograph, 'And away we go… #boys are back.'
Several fans have passed comments on the photograph stating how excited they were that the show was returning.
A fan went on to add that he was waiting for the creators to work their magic for the new season with the lovable and fantastic characters.
He demanded that the audience wanted a 'bad detective Williams and more of McDanno.' This thought was reiterated by several fans who desire to see more of the dynamic duo McDanno
When the show was in its seventh season, Lenkov in an interview to Indiewire way back in 2016, mentioned that he had been taken aback to see the popularity and duration for which the show had run.
According to him, part of it was sheer luck, while part credit went to knowing the property well; also being aware of what must be done to keep the show alive.
Lenkov spoke about being open to the idea of reviving the favorite franchise and yet being comfortable with the new series being "different" compared to the initial series.
He stated that it was not needed for the characters to be same; Lenkov was keen to employ and re-introduce characters that had done multiple episodes. It would be an ideal way to merge the new and the original series, added Lenkov.
It was the success of Hawaii Five-O that encouraged CBS to bring Lenkov on board to reintroduce MacGyver.
Lenkov felt it was sudden and not planned. He felt the bosses at CBS thought he has experience with Five-O and could easily revive other series.
That series has also been a hit on the channel, and both the shows are slated for a return this fall on CBS.
Please fill in your e-mail so we can share with you our top stories!