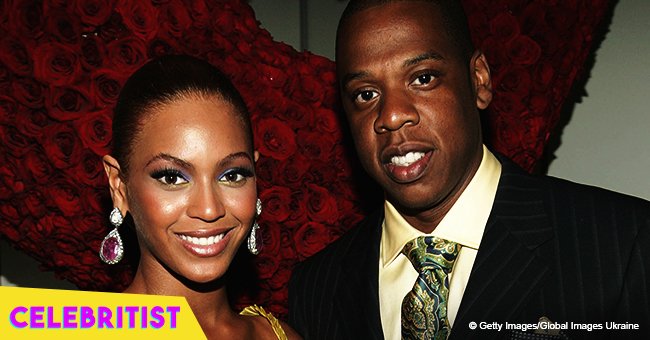 Beyoncé and Jay-Z jam out at restaurant in recent video shared by 'mamarazzi' Tina Lawson

Tina Knowles, Beyoncé's mother, has been traveling Europe with her daughter and son-in-law, Jay-Z as a way to support them during their On The Run II tour.
Since early June, Tina has shared several photos and video showing the family doing some fun things in different cities. Her most recent post was shared on July 18, and it portrayed a group of people having dinner with her, Beyoncé, and Jay-Z.
The video started showing all their friends sitting at the table while some live music was being played. Tina moved the camera from side to side to portray everyone, and one of the most famous ones was rock star Bono, who was sitting next to Jay-Z.
When Tina's camera got Beyoncé, she tucked her head down and only her hair could be seen.
A couple of seconds later, Queen B tilted her head, laughed out loud, and covered the camera with her hands. After that, Tina showed herself and her husband, Richard Lawson.
For the caption, the proud mother revealed that the dinner took place in Nice and that they had great food, great music, and were surrounded by great people. Tina finally said that she was the 'mamarazzi,' but Beyoncé was not co-operating.
As soon as Tina shared that video, her fans and followers took to the comment section to share their thoughts. One of them was Instagram user Pam Watkins who admitted that the video was awesome and thanked Tina for sharing.
Beyoncé and Jay-Z's On The Run II tour started on June 6 in Cardiff, Wales, and it is expected to finish on October 4 in Seattle, US.
The first leg of the tour ended on July 17 in Nice France. At the moment, the couple is having a short break before starting their North American leg in Cleveland on July 25.
So far, Beyoncé and Jay-Z have completed 18 shows from the 48 they planned.
Please fill in your e-mail so we can share with you our top stories!