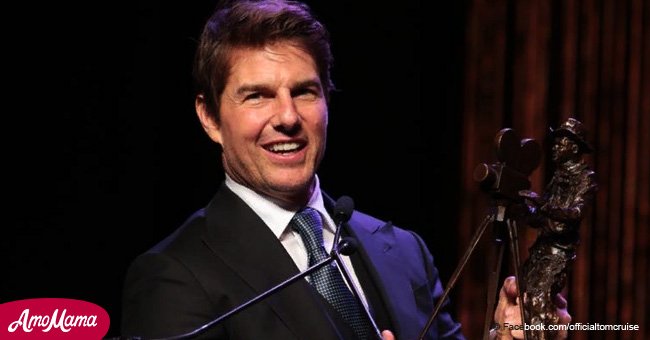 Tom Cruise forgets to zip-up his trousers at MIB-Premiere in Tokyo
Tom Cruise's embarrassing wardrobe-fail at "Mission Impossible" premiere in Tokyo
Tom Cruise, one of the greatest Hollywood stars who often plays unflappable cool heroes had a definitely uncool moment at the premiere of his latest movie, reported Daily Mail.
The always elegant heartthrob stepped out at the Tokyo launch of his new 'Mission Impossible; Fallout' in which he once again plays the unflappable Ethan Hunt exhibiting a startling and embarrassing wardrobe-fail.
Cruise was wearing an impeccably tailored dark suit and tie, a crisp pink shirt, and an unzipped fly.
The 56-year-old actor was oblivious to his blunder, happily waving and smiling at his cheering fans as he walked down the red carpet.
'I broke an ankle, so they were concerned with running the film. Even though it's still broken, I went through great rehab.'
Tom Cruise, Daily Mail, 18 July 2018
Once inside the theater, Cruise must have become aware of his mishap, because when he stepped on to the stage with his co-stars Henry Cavill, Christopher McQuarrie, and Simon Pegg, his pants were firmly zipped up.
The star, who is famous for insisting on doing his own stunts is still recovering from breaking an ankle a year ago during the filming of 'Mission Impossible; Fallout'.
He sustained the injury after smashing into the side of a building and production for the film was halted for two months while Tom recovered from his injuries.
Cruise revealed that his ankle hasn't fully healed yet but that he is having therapy and on the way to a complete recovery.
'Fallout' is the 6th movie in the Mission Impossible franchise, and every one of the films has been a blockbuster.
The Mission: Impossible movies are based on an American television series that ran from 1966 to 1973 and chronicled the exploits of a team of secret government agents.
The team leader was played by Martin Landau, Each episode opened with a fast-paced montage to the series' theme music, composed by Lalo Schifrin and still an integral part of the films after 52 years.
Please fill in your e-mail so we can share with you our top stories!