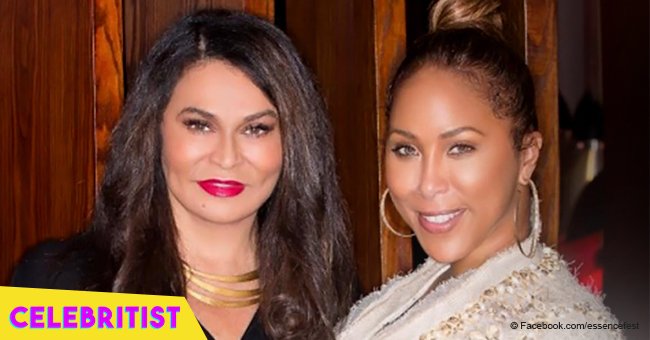 Steve and Marjorie Harvey jam out with Tina Lawson and her husband at Beyoncé's concert
It's another night of partying for Tina Lawson at her daughter's concert and this time she's joined by stars Steve and Marjorie Harvey and Chris Tucker after attending the concert in Paris with Michelle Obama.
Last week it was Michelle Obama who joined Tina Lawson at the concert of her daughter Beyonce and her husband Jay-Z. And two days ago, Tina posed for a photo with Steve and Marjorie Harvey, along with Chris Tucker in another night of partying at the Carters' show.
The photo posted by the Queen Bee's mother featured Tina and her husband Richard Lawson arm in arm with their three guests who came to enjoy the night with them. Marjorie looked party-ready in a white translucent top and a tube bra underneath as she donned a colorful turban. Her husband Steve stood next to her in a white shirt, black jacket, and white cap while Chris matched Marjorie in white.
"We are jamming at the OTT2 concert with Chris Tucker and Steve Harvey and Marjorie Harvey," Tina wrote of the photo.
Just a few days earlier, Tina was hanging out with Michelle Obama in the same show but in Paris, just ahead of the World Cup Finals. The former First Lady who was also joined by her daughter Sasha showcased her legs in an all-white shorts ensemble. Michelle was evidently enjoying the show as she danced with Tina beyond the front row barricades with their photos trending on social media.
Following the Paris show, Tina enjoyed a fun dinner with U2's Bono in Nice, France. Her son-in-law even jammed with the famous front man to the tune of Van Morrison's 'Brown-Eyed Girl.' Tina was in "Mamarazzi" mode as she revealed in her caption for a video she shared from the party in which her daughter Beyonce refused to be a part of.
"Out in Nice great food, great music, great people. @bono i am being the Mamarazzi and she is not co- operating with my love Julez."
Tina tried to keep the camera trained on her daughter but the songstress threw her hands over the lens to cover her face. Here's that clip.
Please fill in your e-mail so we can share with you our top stories!