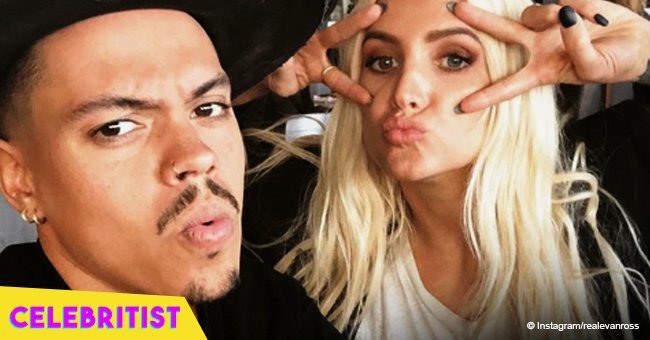 Evan Ross warms hearts showing off his resemblance to 2-year-old daughter in sweet photo

Actor and musician Evan Ross, best known for The Hunger Games, took to Instagram to share a photo next to his daughter to show their resemblance.
In the image, shared on July 19, Evan is shown wearing a pink shirt and a white cap while seriously looking at the camera. His almost three-year-old daughter, Jagger Snow Ross, was on his lap wearing a white ensemble.
One of the most striking aspects of the photo was that the girl was also staring at the camera in a serious way, making more evident the pair's physical similarities. For the caption, the actor revealed he was having a power lunch meeting with the 'boss lady.'
As soon as Evan uploaded that picture, his fans and followers took to the comment section to share their thoughts.
One of them was Instagram user Natasha Bruner, who pointed out that Jagger was Evan's twin and that the photo was 'absolutely adorable.' User @1monnie8 chimed in and said that the girl was 'all you.'
In an interview that Evan and his wife, singer and songwriter Ashlee Simpson, had with People, they confessed that the day when Jagger was born was unforgettable for several reasons.
Evan admitted that one of them is that their parents went to the hospital where Ashlee was giving birth earlier than expected. The proud father pointed out that the couple wanted the delivery to be private, just between Ashlee and Evan.
However, their parents had a different idea, and they were 'behind the curtain' watching everything. Evan added that the nurses couldn't stop his mother because they couldn't believe Diana Ross was walking into the hospital.
Ashlee revealed that Jagger had developed her own fashion preference as she would check herself in the mirror after her mother dressed her and, if there were something she didn't like, she would tell Ashlee to change it.
Please fill in your e-mail so we can share with you our top stories!