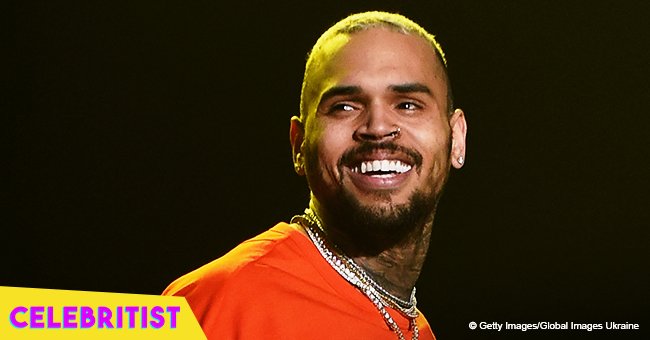 Chris Brown helps a boy who fainted while on stage with him at N.J. show
He's currently in the middle of his "Heartbreak On A Full Moon" tour, and Chris Brown is proving he still has the power to make fans go wild when he's on stage. On Wednesday night, Chris went through a scare after a little fan fainted on stage.
The 29-years-old singer was in the middle of his concert at the BB&T Pavilion in Camden, New Jersey when he brought a young boy on stage to help him perform his hit song "Loyal." The excited fan was clearly happy to be noticed by Brown, and while the first part of their interaction was calm as they danced and sang together, the situation overwhelmed the boy quickly.
Being at the concert of your favorite artist is overwhelming as it is. The mix of the lights, the screams, and the music can be too much, but getting brought on stage in front of thousands of people with the star of the show is something that probably not many can handle.
And that's precisely what happened to the excited fan. One minute he was smiling from ear to ear fist bumping Brown, and the next his legs gave out, and he was fainting.
Luckily, Brown was quick to hold the boy and lift him up in his arms as he passed the knocked boy out to someone in the audience, hopefully, a bodyguard or a family member.
Chris then proceeded with the show. But is safe to assume the little boy received proper medical care because the show continued without any inconvenient afterward. Several videos from the moment became viral on the internet, and Brown himself shared one of the clips to Instagram.
"I LOVE MY FANS BRO. I WAS SCARED FOR A SECOND. THE KID IS LEGENDARY," wrote the superstar on social media.
Fans immediately reacted to the video, comparing Chris' star power to that of the late King of Pop, Michael Jackson.
Read some of the tweets below:
We hope the kid is okay. After all, he just lived the dream of thousands of young ladies out there.
Please fill in your e-mail so we can share with you our top stories!