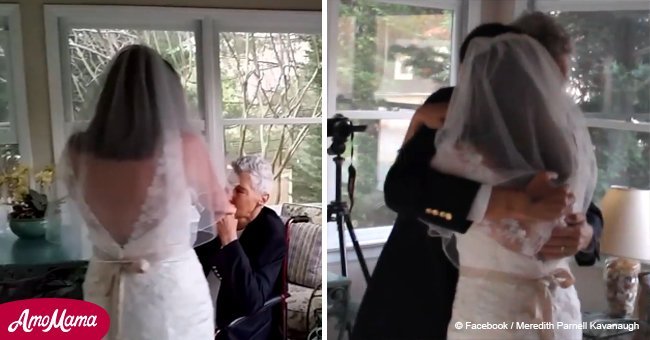 Bride shared heart-melting wedding dance with terminally ill father an hour before his death
Meredith Parnell Kavanaugh shared an emotional video of her dance with her father, taken 3 years ago, only a few days before he passed away.
The video posted to Facebook by Kavanaugh shows her wearing a wedding gown at a time when she was still single. Her father was terminally ill and they knew he wouldn't live long enough to share a wedding dance with his daughter.
So the family arranged a special dance for the father-daughter duo much ahead of her wedding and the entire emotional moment was beautifully captured on camera.
Kavanaugh got married earlier this year in January and decided to share one of the most beautiful moments of her life to commemorate the memories of her father.
Follow us on Twitter to learn more.
'When a girl gets married, two of the biggest things is having her father walk her down the aisle and give her away, and the father-daughter dance. Without a father present, those traditions would be quite different for me,' she wrote in the description to the video.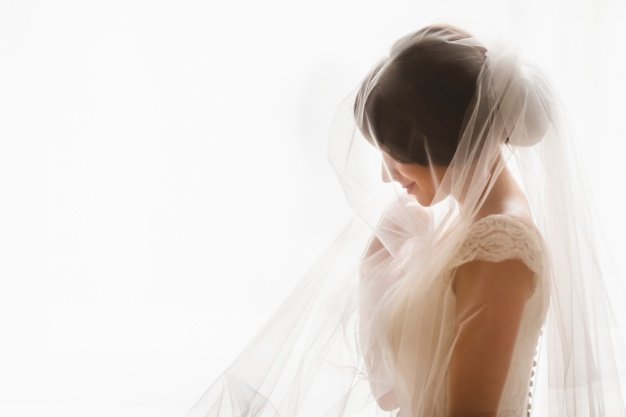 Source: Freepik
When her father was diagnosed with cancer, she kept thinking that he couldn't die because he was yet to walk her down the aisle, and dance with her at the wedding.
This led her to think of the idea of recording a wedding dance with her father ahead of her actual wedding date. Kavanaugh credited God for 'planting' that idea into her head.
'This is why preserving memories is so incredibly important to me, because when I want to remember the way he looked, the way he smiled, and the way he talked….photographs and videos help to keep those priceless memories alive,' she wrote on Facebook.
The inspiring video has been well received by the people on social media. So far, it has gathered over 4,000 views and has around 146 people commenting positive messages on it.
Please fill in your e-mail so we can share with you our top stories!