2 parrots steal the show by singing during a hilarious interview
During their featured morning show interview on Fox News, two parrots kicked off a sweet rendition of Old Macdonald Had a Farm.
A recent episode of Fox News' morning show found two incredibly talented guests - a couple of parrots. The interview was lead by a woman accompanied by the birds, and the segment contained a special surprise for the viewers.
In a video of the interview, the woman is heard asking the birds their name and pointing the microphone at them anticipating a response. One of the birds answered the question with a 'Hello!' 
What followed was a series of impromptu singing of vocables by the birds, in a style that was almost operatic. The duo flaunted their vocal range and sense of pitch, while seemingly paying no attention to the camera.
Read more about similar incredible animal stories on our Twitter account @amomama_usa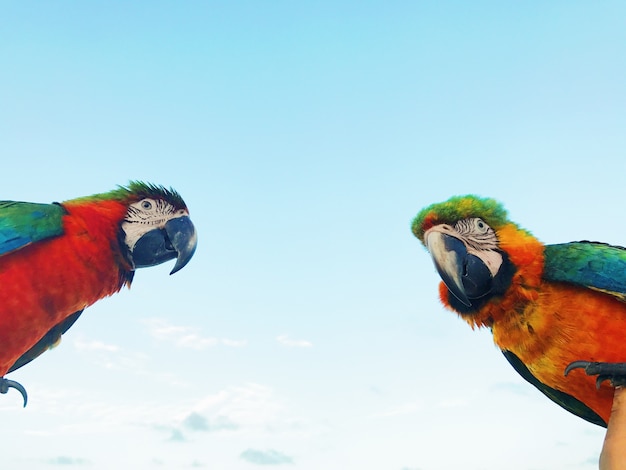 The woman then asked the birds whether they could sing a song about the farm. The birds seemed to be lost in thought, but with a little prompting from the lady, they broke into a sweet rendition of the classic children's song Old Macdonald Had A Farm.
Each bird sang the hook of the song independently. Even without joining in to sing in chorus, the parrots seemed to hit similar notes, closely impersonating a human's voice.
The trained birds then went beyond the first line of the song, singing the line about the ducks and their quacking. Without much effort, they were able to hit the right notes and sing the right lyrics.
The video of the birds went viral online, with more than a million views. The duo became an internet sensation, leaving online viewers in awe of their promptness and singing talent.
Old Macdonald is a widely popular song, believed to have been composed in 1917. The song describes the cattle on a farm and is commonly used in nursery classes to acquaint toddlers with different types of domestic animals and birds and their sounds.
While children across the world learn this song in kindergarten, hearing two birds crooning to its tune was a first.