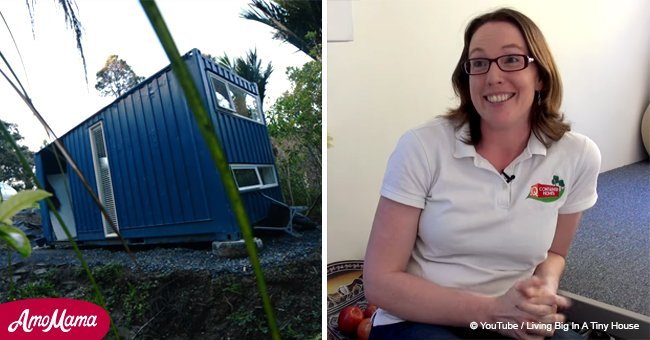 Woman transforms used shipping container into stunning tiny home
Brenda Kelly transformed a used shipping container into a beautiful home. The 'Container Home' now serves as a model unit for the company, IQ Container Homes.
According to a video uploaded to YouTube, Kelly revealed that she enjoyed tiny space ever since her childhood. It turned into her passion for transforming small spaces into comfortable and livable homes.
In just 107 square feet of space, Kelly has managed to fit in all kinds of functionalities that a home must provide. She is herself living in one of such containers and calls it her home. Her design proves that living with less does not have to mean sacrificing the modern amenities.
On the outside, the container home looks simple and absolutely basic. It still looks like your ordinary shipping container.
Follow us on Twitter to learn more.
Once you enter inside, the design of the home and the smart use of space will definitely surprise and impresses anyone watching.
The first stop inside is the home's comfortable living space that serves as the house's living room, kitchen and sleeping nook.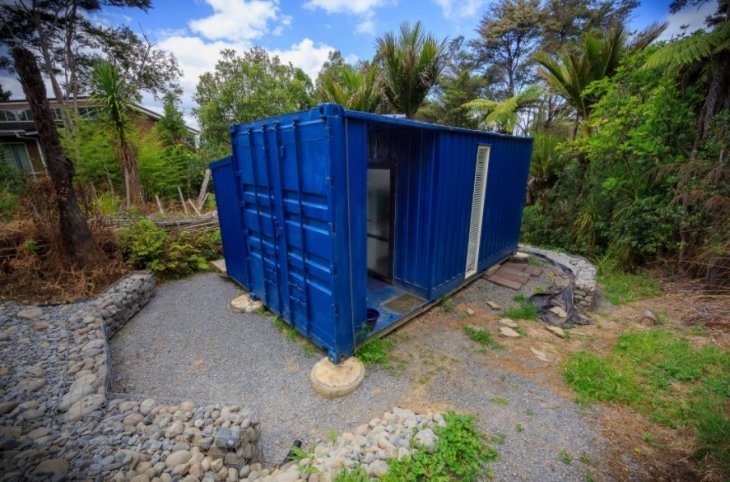 Source: IQ Container Homes
Although the container isn't much wide, the height of 17 square feet space makes up for it, giving plenty of space above the head and making the home 'roomier.' This also allows for tall cabinets to be used in the kitchen, which provides a lot of storage space.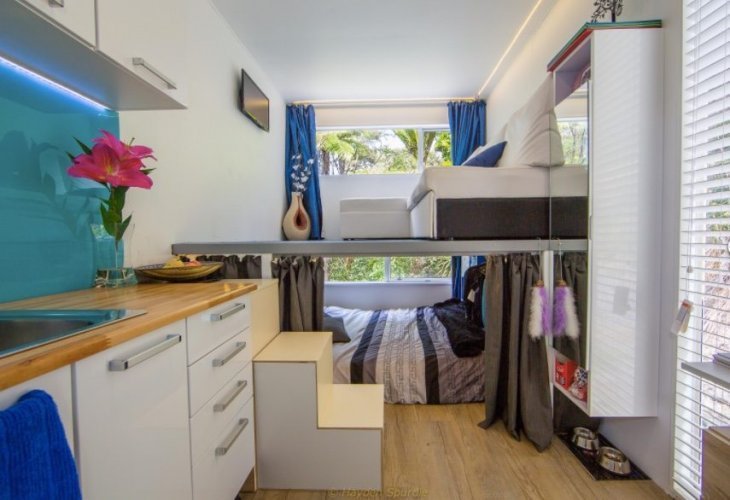 Source: IQ Container Homes
Kelly also managed to fit in a comfy living room loft upstairs which can be accessed by a small set of stairs from the main room.
Even the bathroom provides plenty of space, and the clear roof above allows for natural light to come in and keep the room warm and bright.
Kelly's amazing sense of space-saving managed to convert a small container into a comfortable home for living with all the basic amenities available.
Please fill in your e-mail so we can share with you our top stories!