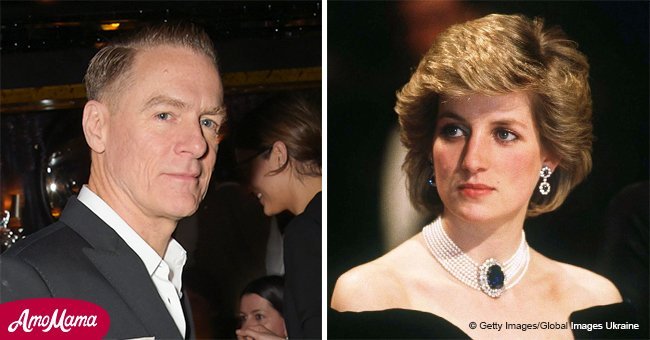 Here's what Bryan Adams said about his relationship with Princess Diana
Bryan Adams opened up about his alleged romantic relationship with the late Princess Diana and further got candid about his life.
He also explained that he would show up at various events involving Princess Diana because she would invite him as a friend.
Cohen chipped in a few more questions in the hope that Adams would break his silence on the alleged romance, but Adams maintained his claim that he was nothing more than a "close friend" to Diana.
Follow us on Twitter to learn more.
The rumors regarding the singer's affair with the People's Princess began when he released his song, Diana. It was a song which he always performed at his major concerts. He stopped performing the song following the sad demise of the princess.
The lyrics to the song were straightforward in its meaning. It sang about a woman named Diana, and Adams called the woman the "queen" of his dreams.
The lyrics further open up about the artist's love for the woman and even suggests that her husband, who remains unnamed, does not deserve to be with her. The song further requests the woman to leave her husband.
The song has always ignited much controversy because of its assertions. People always assumed that the song referred to Princess Diana and the unnamed husband was Prince Charles, who was having an affair with Camilla Parker-Bowles.
Cohen then changed the subject to lighten the mood. He asked Adams about the picture of his genitals which he sent Elton John for his 42nd birthday.
Adams was quick to admit it and did not attempt to deny it. However, he admitted that it was an artistic photograph, so John gladly accepted it. Surprisingly, he had even framed it in gold and has it put up in his home.
The artist also made a lot of headlines in relation to the royal family ahead of the Royal Wedding between Meghan Markle and Prince Harry.
This time, however, it was regarding media speculation that Adams was called upon by the royal couple to perform at their wedding, reported Express.
Adams was touring around the world for her concerts at the time but was expected to take a two-week break just before the wedding.
Please fill in your e-mail so we can share with you our top stories!