Daily Mail: Meghan Markle's future sister-in-law arrested
Duchess Meghan's half-brother Thomas Markle Jr.'s fiancée, Darlene Blount, was arrested last Friday. She was taken in for assault.
According to Daily Mail, she spent the night in prison before being bailed out. This isn't the first time that she gets in trouble for assault.
On Friday, Darlene Blount, 37, the fiancée of Thomas Markle Jr, 51, was arrested in Grants Pass, Oregon, on a charge of assault in the fourth degree. A deputy at Josephine County Jail shared that she was bailed the following day.
A source revealed, 'Last night there was a domestic violence call at the home of Thomas Markle [Jr] and Darlene Blount. Darlene was arrested on assault charges.'
Meghan Markle's sis-in-law 'arrested' – shock mugshot released https://t.co/f5JigmxDRD pic.twitter.com/JJBvj3U1YL

— Daily Star (@dailystar) July 22, 2018
For more on this story go to our Twitter account @amomama_usa. Not much information has been released about her recent arrest.
This is the second time, in a matter of months, which Blount has been arrested. On New Year's Eve Police were called to the home of Markle and his fiancée, then-36.
EXCLUSIVE: Meghan Markle's future sister-in-law is arrested for ASSAULT https://t.co/F5BlqvnTgc

— Daily Mail US (@DailyMail) July 22, 2018
At the time, she had told the 911 operator, that her fiancé was being 'really [expletive] weird' and was beating himself up. She said Markle had been drinking at a local bar when he became jealous after thinking she was trying to hook up with some other guy that she knew.
Blount claimed that she was scared because her fiancé was 'a big guy.' She also suggested to the operator that he could be mentally ill.
However, when police arrived at the couple's home they didn't believe Blount's story that Markle hurt himself and arrested her for assault. She stayed at the Josephine County Jail for two nights until the District Attorney decided not to press charges and released her.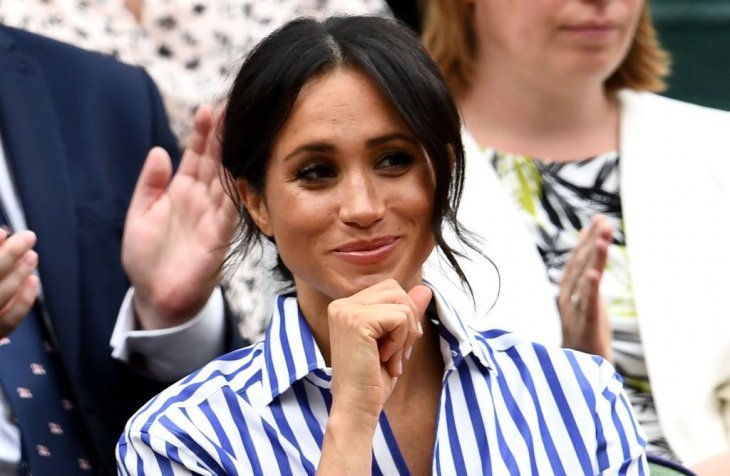 The couple later labeled the incident a wake-up call and said they were seeking relationship and alcohol counseling. A year before, in January 2016, Markle was arrested for allegedly holding a gun to Blount's head during another drunken fight.