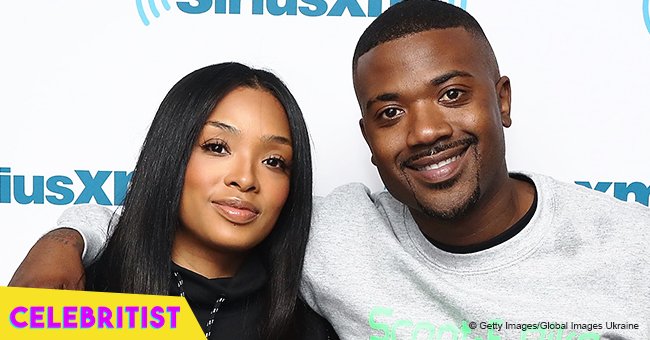 Princess Love proudly shares 'milestone' of 2-month-old daughter 'talking' in recent video
Melody Love Norwood is only two months old, and she is one smart baby. The proud parents made sure to document their daughter's milestone, where she was caught talking.
The "Love and Hip Hop: Hollywood" star shared a video on Instagram that shocked her fans because her little bundle of joy was caught saying her first words to her doting mother.
While there are some children that are early bloomers and end up saying their first words like "dada" or "mama", Melody stepped it up a notch that her mom had to clarify if she heard it right.
"Am I trippin or did she just say I Love You? #MelodyLove #2months."
In the video, little Melody is dressed in a pink and white unicorn printed onesie while laying down on a pink and white polka dotted soft blanket. She could be heard mumbling a few words, before her mom says "I know, I love you", to which the baby replies "I love you".
The proud mom also proves that she is her daughter's best friend, as the two seem to be in a very "juicy" conversation which she caught on camera. In the video, Melody mumbles some baby sounds, while Princess replies with answers like "Really?" and "I didn't know that".
Melody's advanced skills in speaking might also be because her mom has started her off young, reading her storybooks this early on in her life. Earlier this month, the mother-and-daughter duo shared a precious moment with each other, where the happy mom reads a book for her 2-month-old, while she listened intently to what her mom had to say.
There is no doubt that young Norwood will be one smart woman, and we can most definitely expect the proud parents to develop their child's skills as early as now.
Reality TV stars Ray-J and Princess Love welcomed their first daughter into the world in early May, and the two have been sharing bits and pieces of their beautiful daughter's life on Instagram since then.
Please fill in your e-mail so we can share with you our top stories!