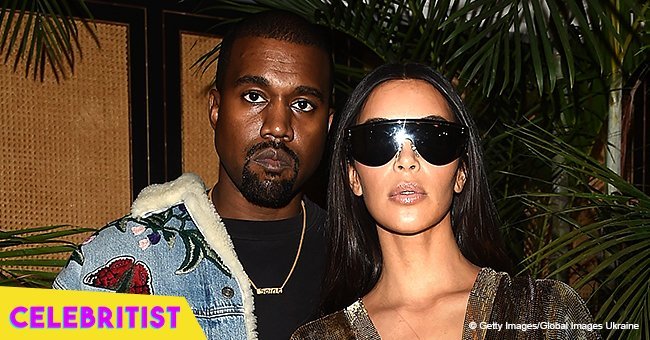 Kim Kardashian reportedly rushes Kanye West to the hospital following health complications

Kanye West was recently rushed to the hospital after experiencing flu-like symptoms. His wife Kim Kardashian was by his side when he was brought to the emergency room. Details of his hospitalization have been revealed.
Kanye West was feeling under the weather on Sunday which prompted his wife Kim Kardashian to rush him to the emergency room, TMZ reports.
The rapper who has recently been tweeting about ongoing sinus issues was experiencing worsening symptoms when his wife took him to West Hills Hospital in San Fernando Valley to get medical help. It's unclear whether his sinus problems had anything to do with the symptoms he had but according to reports, the singer was suffering from the flu.
It didn't take long before Kanye was also sent home for much-needed rest after being treated at the hospital.
The singer has been traveling non-stop lately. Just the day before, he and Kim attended the wedding of Pusha T and his long-time girlfriend Virginia Williams at the historic Cavalier Hotel in Virginia Beach. They joined other famous guests like Pharrell Williams, Fabolous, The Dream and Trey Songz.
The last time Kanye was rushed to the hospital was back in November after showing signs of "erratic behavior." This also led him to abruptly cancel his controversial Saint Pablo Tour. It was revealed then that he'd been suffering from severe exhaustion due to lack of sleep. He was later admitted to the UCLA Medical Center for psychiatric observation. Following his discharge from the hospital, he took almost a year off from social media and only returned in April.
There has been no word from the couple regarding Kanye's recent hospitalization.
Please fill in your e-mail so we can share with you our top stories!