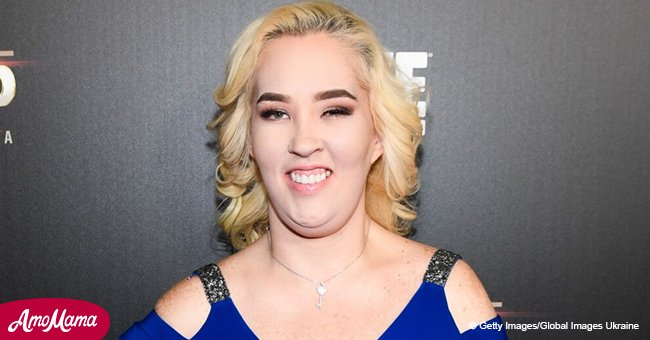 Mama June romantically proposed marriage to her boyfriend
After leaving subtle hints about her feelings to Geno, the From Hot To Not star, Mama June, finally proposed to him on bended knee and received a rather unusual response.
Last Friday's episode of From Hot To Not was packed with emotion, and apart from yet another fallout between Alana 'Honey Boo Boo' and her father, it also featured a new development in Mama June's relationship with Geno.
The couple was in the kitchen when June surprized Geno with a dramatic marriage proposal.
The 38-year-old mother-of-four went down on one knee next to the refrigerator, holding the refrigerator handle for support, before she popped the life-changing question.
June was blushing and overwhelmed with emotion when she opened up about her feelings for Geno. Read more about Mama June on our Twitter account @amomama_usa.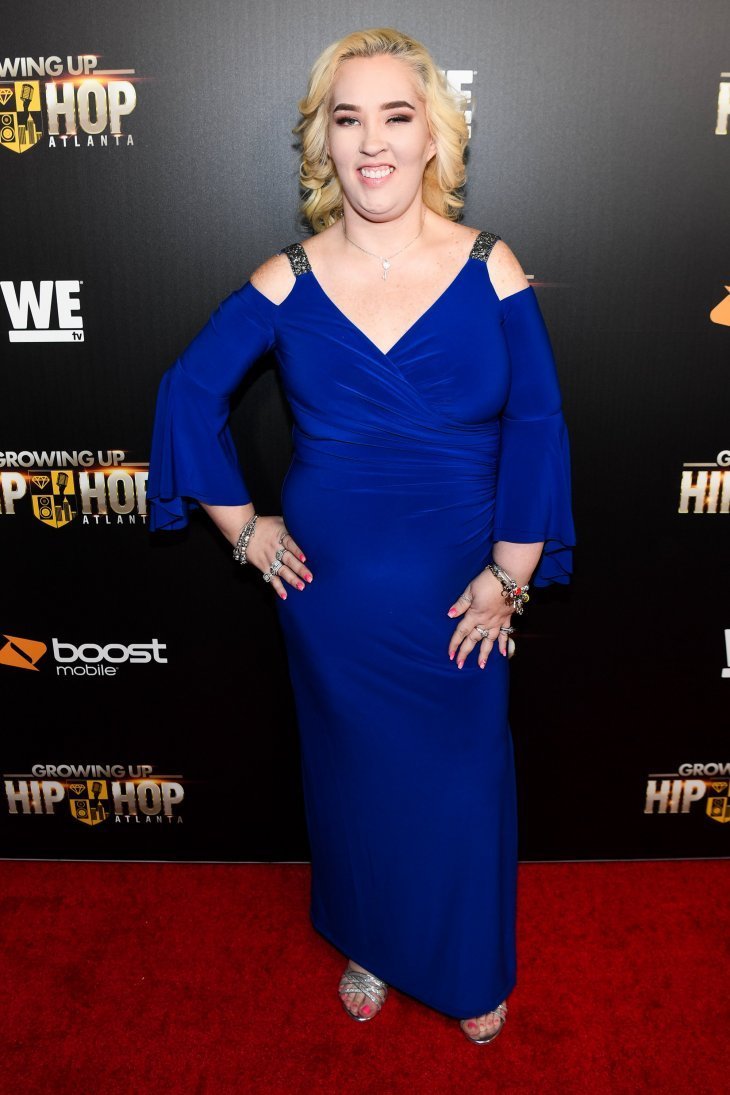 source:Getty Images/GlobalImagesUkraine
She began by expressing how much she loved him and that it was probably time for Geno to become an official member of her family.
June then asked the love of her life whether he was willing to spend the rest of his life with her, and appeared nervous and excited as she awaiting a response from him.
The proposal came as a complete surprise to Geno, who stood in shock as he witnessed the romantic gesture unfold. To add to the pressure, other family members, Lauryn and her fiancé Josh, entered the kitchen.
In a rather awkward manner, Geno responded that he was not planning to go anywhere, affectionately addressing June as 'babe.' You can watch the entire video here.
Although the answer was not an explicit 'yes,' June and the other family members took Geno's answer as an affirmative response and looked elated as June and Geno embraced each other warmly.
However, Alana, who had been in the hallway during the proposal, was not convinced that Geno had agreed to marry June.
Shortly after his vague response, Geno rushed out of the kitchen. His true state of mind was only revealed later when he opened up to Alana.
He admitted that June had scared her with the sudden serious question. He clarified that he loved her and had no intention of losing her.
However, he was not certain whether getting married and signing on a document would prove that he was truly in love with her.
Alana made a simple comment after hearing Geno out, stating that him getting married to June would mean that he would be her official stepfather.
While the future of Geno and June's relationship is unclear, Geno has certainly established a special bond with Alana, who looks up to Geno as a father-figure.
Mother forced daughters to sit on the floor for bad behavior, sparked heated controversy
Please fill in your e-mail so we can share with you our top stories!