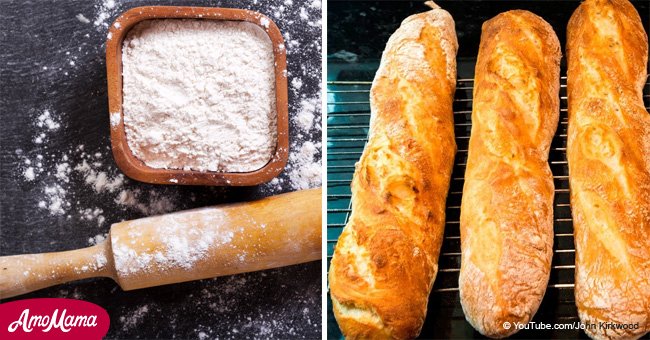 Easy as ever: how to make French baguettes at home

Make your own utterly delicious French baguette from scratch.
It's not by chance that France is the Gourmet Capital of the world, with French Cuisine being added by UNESCO to the world list of intangible cultural heritage in 2010.
Any foray into French cuisine should always start by experiencing the rich and diverse cornucopia of French cheeses and wines, and that demands the presence of the deliciously crusty long French baguette.
But before you rush out to the nearest bakery, try to make your own. The recipe is surprisingly easy and once you've tasted the results, you will never settle for store-bought baguette again.
Find many more delicious recipes on our Twitter account @amomama_usa.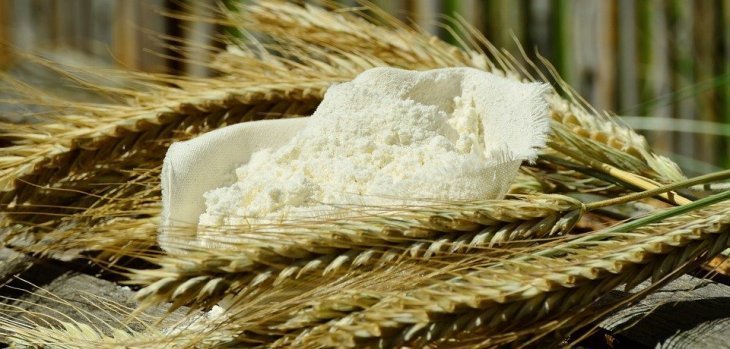 Source; PIxabay
INGREDIENTS
1/4 teaspoon rapid rise yeast
1 1/2 cups water at room temperature
1 3/4 teaspoons salt
4 cups all-purpose flour, or as needed
1/2 teaspoon cornmeal, or as needed
INSTRUCTIONS
Place the yeast in a large mixing bowl and stir in the water and the salt. Mix the flour into the yeast mixture with a wooden spoon until the dough is thick and sticky and pulls the flour away from the side of the bow.
Cover the bowl with a moist cloth and let stand in a turned-off oven until it doubles in size, from between 12 to 14 hours.
The risen dough will be bubbly and very sticky, so turn it out onto a baking mat generously dusted with cornmeal with a floured spatula.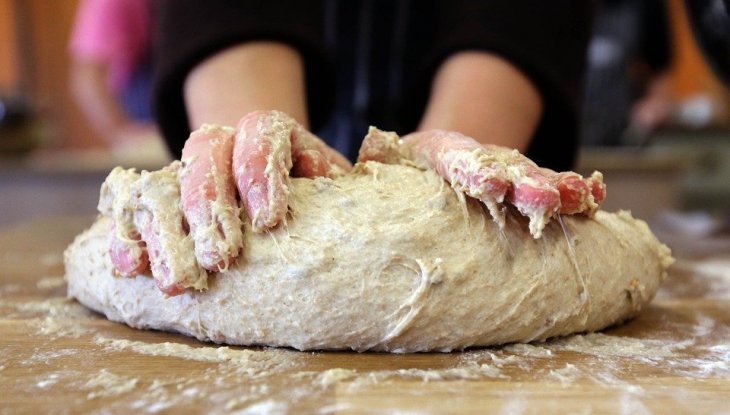 Source: Pixabay
With well-floured hands, pat the dough into a rectangle and cut into 4 equal-size pieces. Use your floured fingers to gently roll and stretch each piece out into a log about 10 inches long and 1 1/2 inches around.
Gently transfer the baguettes to a prepared baking sheet. Dust the loaves lightly with flour and cover once more to allow the loaves to rise until they have doubled in size - 1 to 1 1/2 hour.
Preheat oven to 500 degrees F (260 degrees C) and place an oven-safe baking dish full of water into the bottom rack of the oven.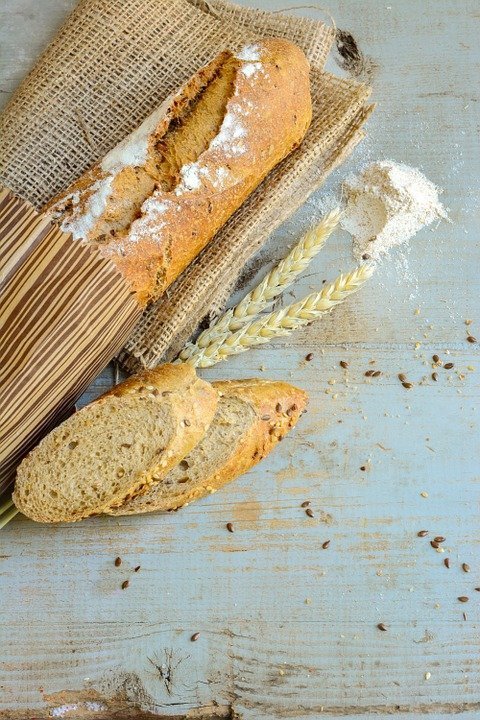 Source: Pixabay
Use a sharp kitchen knife to cut 4 or 5 angled slashes into the top of each loaf. Spray the loaves with water, and bake in the preheated oven. Spray with water after 5 minutes and then again 5 minutes later. The baguettes bake in approximately 15 to 20 minutes.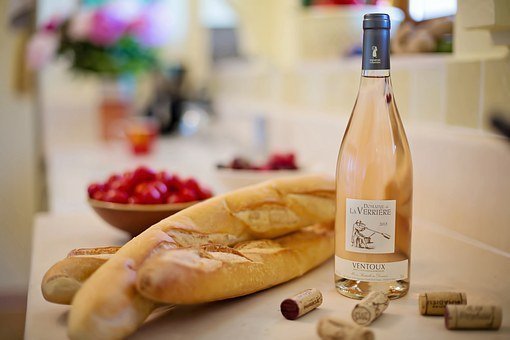 Source: Pixabay
Allow the loaves to cool, then slice with a serrated knife, and serve with a fine selection of French cheeses and wines. Enjoy!
Please fill in your e-mail so we can share with you our top stories!