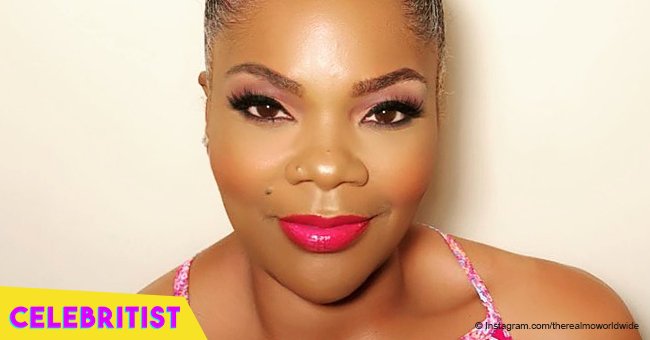 Mo'Nique flaunts slimmer curves in tight jeans and black T-shirt after recent major weight loss

Actress and comedian Mo'Nique, best known for The Parkers, took to Instagram to share photos of herself next to the 68-year-old comedian Queen Cookie.
The first image of the slideshow portrayed Mo'Nique alone in the middle of an O-shaped red figure. The actress was wearing tight blue jeans, a black shirt, and matching heels.
Even though the photo itself was wonderful because the figure gave it a fun twist, the aspect that attracted more attention about it was how slim Mo'Nique looked in comparison with her past self.
For the second, third, and fourth pictures, the actress posed next to Queen Cookie, who put on a sleeveless white and black dress, and a blue, white, and black headband, in the middle of the previously mentioned figure.
In the caption, Mo'Nique told her followers that Queen Cookie was 68 years old. Later, she said that every woman needs wiser women in their lives and that she was thankful that Queen Cookie was one of them.
As soon as she uploaded that photo, her fans and followers took to the comment section to share their thoughts. One of them was Instagram user Joshua Casey, who set clear that he couldn't believe this Mo'Nique was the same person who worked in The Parkers.
That slideshow was shared only months after the actress shared with her fans that she was under 200 pounds for the first time in more than 33 years.
As People reported, Mo'Nique has been documenting and posting several aspects of her weight-loss journey as a way to encourage her followers and herself.
In late March, she uploaded a video to her Instagram account saying her fans that she has been over 200 pounds since she was 17 years old and that finally, aged 50, she was under 200 pounds.
'For me it was with no surgery, no pre-packaged foods, not listening to no spokespeople saying 'it's easy, you can do it.' It was just putting in the work and not giving up on me,' Mo'Nique said.
Little by little and with several workout sessions, the actress is shedding pounds. She has been working out with Dwight Holt Jr., a personal trainer who focuses on dancing. Most of the videos of her routines are posted on her Instagram page.
Please fill in your e-mail so we can share with you our top stories!