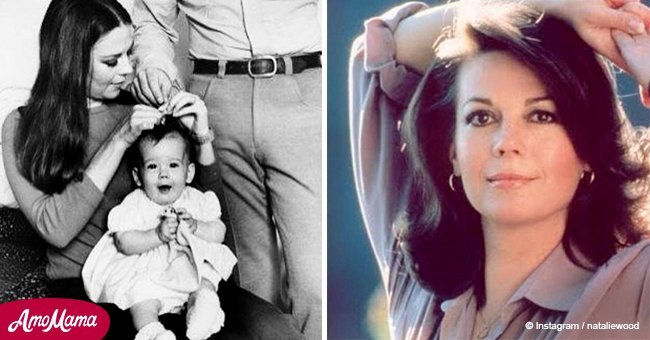 Natalie Wood's daughter is all grown up and looks so similar to her mother
Natasha Wood is the older daughter of the famous actress Natalie Wood, who is now a 48-year-old stunning beauty and a splitting image of her mother.
According to Wet Paint Life, Wood shares a 'striking resembles,' with her iconic mother, if one compares their photographs side-by-side.
She made a debut in the industry through the movie, Fathers & Sons. She then also got a part in the Buffy the Vampire Slayer, which earned her great recognition.
She has worked in many popular movies including Modern Vampires, The Shaggy Dog, and Hart to Hart, The Outpost, High School High, Two Girls and a Guy, and Urban Legend.
Follow us on Twitter to learn more.
She also guest-starred in the most famous and highly rated shows such as Ally McBeal and Melanie Griffith's Another Day in Paradise.
Her major accolades-winning projects include roles in Stranger Than Fiction, High Fidelity, Wonderland, Medium, ER, The 4400, House M.D., and CSI: Crime Scene Investigation.
Wood has tried to maintain silence on her mother's death, keeping the pain and the sympathies to herself. However, during a 2016 interview, she finally opened up about her mother.
The source quoted her as saying that she was in a therapy because of the tragedy from the day her mother died until she was 30.
She also said that she "spent a lot of time trying to figure out how I am different from her and how I am similar, to help me have my own individuality."
Natasha always opened up about how funny she was and how she could brighten up the house with her mere presence. He also told the source that her perfume was something that he still remembered. 'The smell is what I remember, the comfort of the smell," Natasha said.
Please fill in your e-mail so we can share with you our top stories!