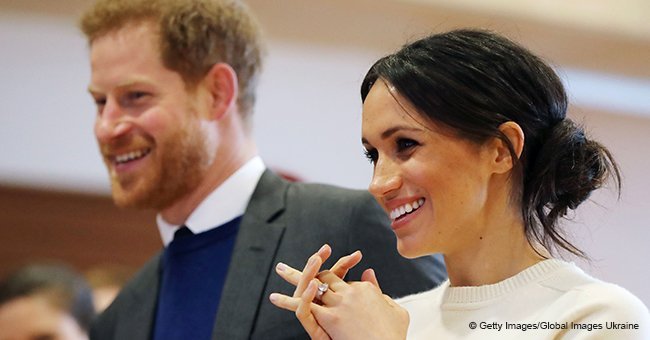 Meghan Markle and Prince Harry reportedly receive new house from the Queen
Prince Harry and Meghan Markle are reportedly acquiring a new home courtesy of the Queen. The castle which sits on the grounds special to the couple is the second gift Queen Elizabeth has bestowed on them following their wedding gift.
If recent reports are true, Prince Harry and Meghan Markle are now owners of a castle given as a gift by the Queen. The latest buzz is that the royal newlyweds who've settled into their two-bedroom Nottingham Cottage in the compound of Kensington Palace after their wedding are acquiring a larger piece of property. Queen Elizabeth allegedly gave them Adelaide Cottage on the Windsor Castle estate.
The cottage used to be the residence of Peter Townsend, the famous lover of the late Princess Margaret whose relationship with the former Royal Air Force officer was a big storyline on the series "The Crown.' It boasts of a marble Greco-Egyptian fireplace with the main bedroom featuring a "coved ceiling with gilded dolphins and rope ornament reused from the Royal yacht Royal George," as described by Historic England. It also has seven gated entrances and exits to Windsor Castle that would be perfect for deflecting photographers
Adelaide also seems to be the perfect gift for the couple as it sits on the grounds of Windsor Castle where they would often spend time together while they were dating. Windsor is also home to St. George's Chapel where the Duke and Duchess of Sussex tied the knot.
This would be the second gift the Queen is giving the couple as it has been reported previously that she already gave Harry and Meghan the York Cottage on her Sandringham Estate as a wedding gift.
Meanwhile, the royal couple also reportedly signed a lease contract for an estate in the Cotswolds, which is located 90 minutes outside London. Locals have seen them frequently visiting the area and were even spotted at the hotel and member's club, Soho Farmhouse.
As for their first home, Nottingham Cottage, which used to be Nottingham House, there's a lot of history in the place that would make them fit right in. For starters, it was where Harry's late mother Princess Diana lived in the last years of her life. The residence which also used to be home to Queen Elizabeth's nanny, Marion Crawford, was also where William and Harry grew up. Currently, Prince William and his wife Kate Middleton reside nearby in Apartment 1A. They moved into the unit in 2012 after announcing their first pregnancy.
Please fill in your e-mail so we can share with you our top stories!