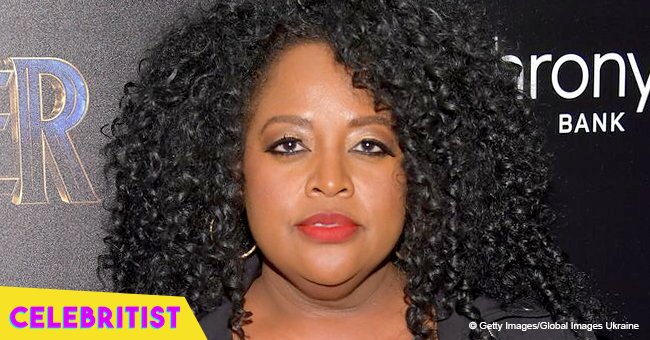 Sherri Shepherd opens up about why ex-husbands go to court together against her
Twice-divorced star Sherri Shepherd reveals an interesting fact about her ex-husbands in a recent episode of Wendy Williams' show. The actress who insists she "can't afford another marriage" says both of her exes appear in court together and reveals the reason why.
Sherri Shepherd is as contented as she can get even if she revealed she sees both her ex-husbands in court together.
The 'Trial & Error' star recently opened up to Wendy Williams on 'The Wendy Williams Show' about Jeff Tarpley and Lamar Sally, her two ex-husbands who've been receiving child support from her. Jeff is the father of Sherri's son, Jeffrey, while Lamar is the father of their son, Lamar, Jr., who was born through a surrogate and was later disowned by Sherri.
The 51-year-old told Wendy that despite their past, she bore no ill will towards her exes. In fact, she said she makes sure her son Jeffrey doesn't hear anything bad about his father from her.
"I always make sure that Jeffrey's father is a hero in Jeffrey's eyes, because all of the craziness has nothing to do with Jeffrey. Jeffrey's dad has two other children who I love so very, very much. Our marriage didn't make it, but these two kids, Jeffrey loves his siblings and they love him. The kids don't have nothing to do with the ugliness and the craziness of the adults. We live in California, so they're always together, they're always bonding."
But Sherri was quick to clarify that her relationship with Jeff doesn't involve much conversation.
"We don't talk. But they're good."
Sherri added that it never gets awkward.
"We don't even really look at each other. I say, 'Here's Jeffrey' and I go back."
As for Lamar, Sherri thinks he duped her into going through the surrogacy process for money but she doesn't dwell on it anymore and just tries to stay positive after two divorces.
"I wish everybody the best. I have moved on. I'm happy. I still have to pay child support but I have chosen to keep going."
Sherri also revealed one interesting detail about her exes that's become quite a situation in court.
"It's rough, because, like I had to go to court the other day and both the husbands were there. Both of them were sitting there and I was just like, 'Lord, I am really getting tested today.'"
She continued,
"They go to court together, Dumber and Dumb A–,"
Turns out her husbands are friends and Sherri assumes "they both commiserate over the fact that they're not living in my blessing anymore."
After the drama she's been through and the child support she's currently obligated to pay, the comedian confessed,
"I can't afford another marriage."
She admitted many have tried to set her up but at this point, she just wants to stay single.
"I'm content. And here's the problem Wendy, I'm very content where I'm at, and everybody wants to introduce me to somebody. Stop! Nobody named Cleofus, nobody named Willie. And people always want to introduce me to an athlete. I don't mind athletes, but they're always retired! Where's the NFL abs? All your stuff hanging out. Your feet bad, you can't walk on your feet because you left your arches on the field. You're riding around in a scooter all the time. We together and you're hearing voices. Are you going to kill me?!"
Bottom line, Sherri says she's fine and that's the way she wants it to stay.
Here's that whole interview.
Please fill in your e-mail so we can share with you our top stories!