Melania Trump stuns in $7,500 white see-through dress at NATO cocktail party
Melania Trump, the third and current wife of the President of the United States Donald Trump, was photographed wearing an expensive dress for a cocktail party.
As Celebritist previously reported, FLOTUS accompanied her husband to Brussels, the Belgian capital, on July 10. It was only one stop of their 7-day European tour wherein they visited London, Glasgow, and Helsinki.
Given the fact that Melania was a worldwide model before marrying Donald in 2005, it is common to see her wearing gorgeous, stylish, and expensive dresses on every public outing. 
The number chosen by Melania for a dinner that was part of the NATO summit was a semi-sheer white Elie Saab dress that cost $7,500. To accessorize, Melania put on a pair of cream-colored Louboutin high heels.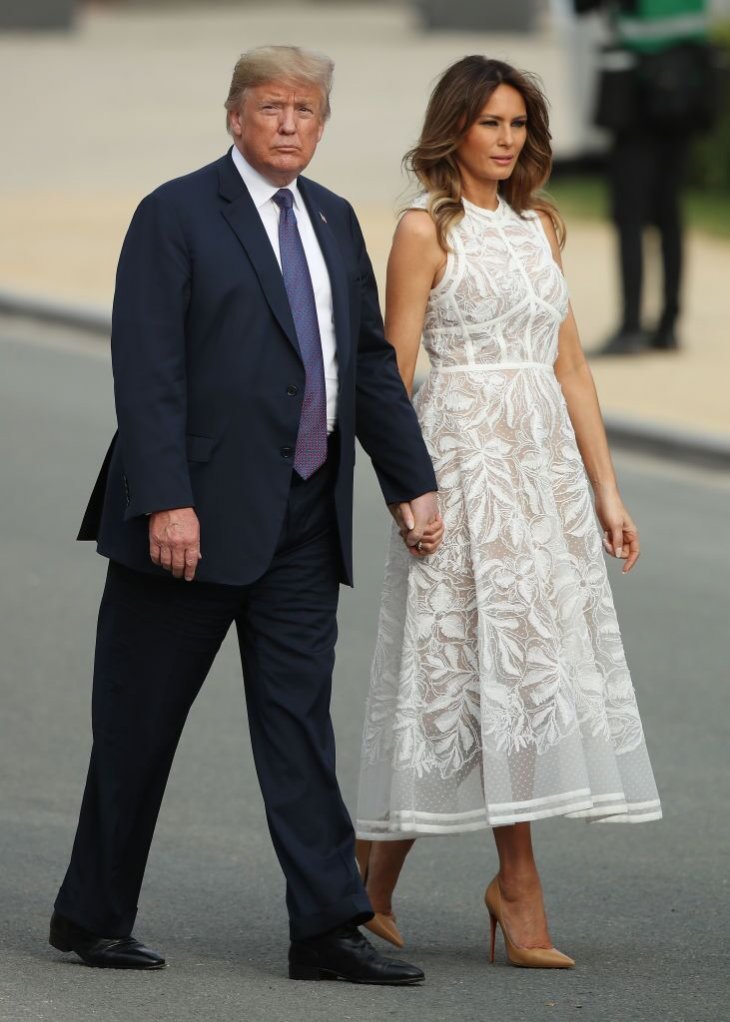 Celebritist added that Melania not only wore one pair of the previously mentioned brand's heels, but she wore four pairs in less than 48 hours.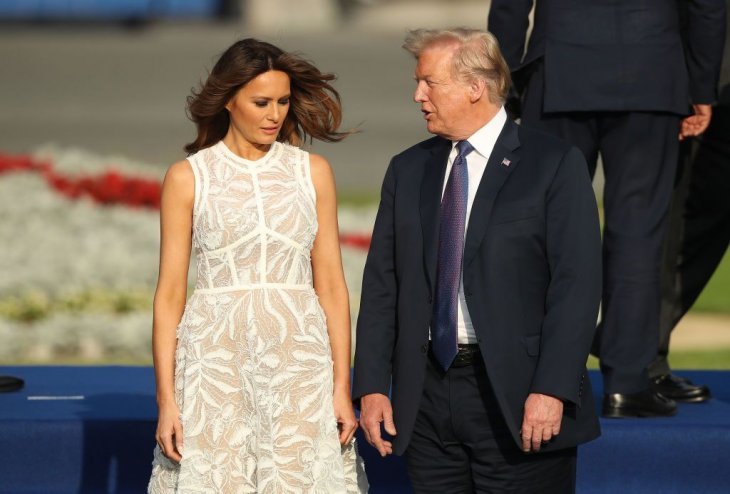 Before the NATO event, Melania and her husband were photographed talking to other guests at the summit. One of them was Brigitte Macron, the wife of French President Emmanuel Macron. 
Donald also greeted Brigitte before posing next to other heads of states and their wives at the Parc du Cinquantenaire.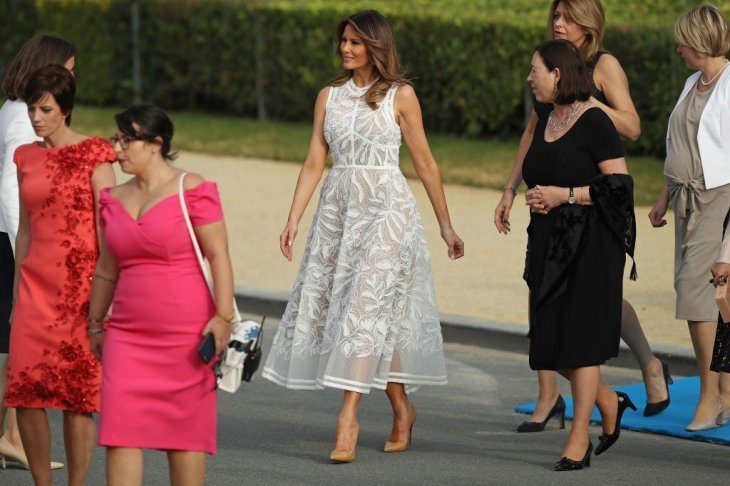 As a way to honor Belgium, Melania chose a navy dress designed by the Belgian designer Raf Simons. She put on white Louboutin high heels that were the perfect combination for her outfit.
In London, Melania was compared to the Disney Princess Belle in her yellow gown.
First Lady Melania Trump at tonight's banquet with UK Prime Minister Theresa May pic.twitter.com/nZbEDQ1zaU

— Andrew Malcolm (@AHMalcolm) July 13, 2018
We love our President and First Lady, President @realDonaldTrump & @FLOTUS @MELANIATRUMP. "Very beautiful and Powerful Couple" pic.twitter.com/2FiJWvtbDY

— Diamond and Silk® (@DiamondandSilk) July 13, 2018
Celebritist also reported that Melania, Brigitte, and other wives got together at the Queen Elizabeth Music Chapel only one day after the NATO event took place.
On that day, Melania once again wore a pair of Louboutin high heels. It was a remarkable aspect given the fact that her favorite shoe designer is Manolo Blahnik.
First Lady Melania Trump joins other @NATO leader spouses at the Queen Elizabeth Music Chapel in Waterloo, Belgium, for a musical performance. pic.twitter.com/k4TELeBoS7

— Mark Knoller (@markknoller) July 11, 2018
Vogue reported that in 2017, Melania received backlash after wearing heels designed by Blahnik to visit Hurricane Harvey's flood zone.
ترامب سعيد مع كوريا الشمالية، ومصر تفرض غرامة على رقصة كيكيhttps://t.co/MX7sFOEMwB pic.twitter.com/TuX6g1gqON

— BBC News عربي (@BBCArabic) July 23, 2018
While several people were trying to take their belongings, pets, and children out of the water caused by the Hurricane, Melania chose to wear expensive footwear that represented a challenge to walk in even on dry land.