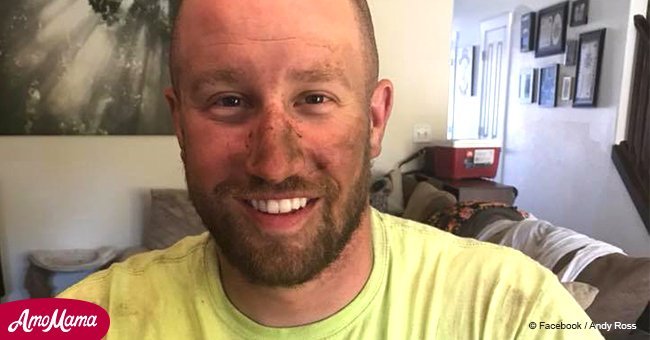 Man shared powerful response to woman who mocks his 'dirty' face in front of her daughter
Andy Ross shared about his response to a woman, who judged him as uneducated and jobless because of his dirty appearance.
Ross took to Facebook to share a photograph of his dirty look and an elaborative caption that recounted the incident in which he confronted the woman who judged him harshly.
The man had just entered a store in Vancouver, Washington when he noticed a young girl staring at him. He didn't make much of it because he was admittedly covered in dirt after spending an entire day at the construction site.
The little girl's mother asked her to stop staring. Later, Ross overheard her also giving her daughter a warning about probably ending up like Ross if she didn't go to school. 'That is why you need to stay in school,' the mother said, according to the Facebook post.
Follow us on Twitter to learn more.
That was when Ross decided to introduce himself and educate the woman against judging people based on their appearance.
First of all, Ross introduced himself as a 'very educated dirty man,' explaining to the woman that he not only has a high school diploma but also a college degree and many medical certifications.
He then reminded her that asking her daughter to stay in school because of Ross's tattoo was ignorant and a suppression of her creativity. He also stated that it might potentially hinder her imagination.
'I am proud of my tattoos and artwork that Forrest Bateman put on my body. It's a representation of my pride in my country and my service over multiple combat tours as a special operations medic,' he wrote in the Facebook post.
He then educated the woman about his career and the industry where he proudly works, which is construction.
Ross stated that he tried desk jobs after getting out of service but it did not suit him well. So, he now enjoys using his hands to 'build America' and makes a good money and benefits out of it.
He concluded by requesting the woman to 'try not to judge people' before knowing anything about them.
Please fill in your e-mail so we can share with you our top stories!